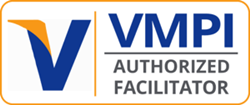 Chargeback Gurus recently completed a pilot program in which their VMPI service successfully prevented between 40 to 54% of Visa disputes for participating businesses.
MCKINNEY, Texas (PRWEB) December 10, 2019
The Problem
Chargebacks are a growing problem for merchants, especially those who primarily sell online and process a high number of CNP transactions. Chargebacks in the ecommerce sphere collectively cost merchants upwards of $40 billion, and when time, labor, and fees are factored in, each chargeback typically ends up costing a merchant more than double the actual transaction amount under dispute. Merchants who incur excessive chargebacks also risk having their payment processing services terminated.
More than 80% of all chargebacks are believed to be so-called "friendly fraud:" legitimate transactions that are disputed by the cardholder out of either confusion or fraudulent intent. Merchants can contest these chargebacks and avoid revenue loss, but this requires constant monitoring and response, which can be challenging—especially for small businesses.
The Solution
VMPI was created to make it easier for merchants to respond to invalid disputes before the chargeback process begins in earnest. Merchants who enroll in VMPI through Visa receive real time alerts when a dispute is initiated, giving them the opportunity to respond with information about the transaction that the cardholder's bank can use to verify its legitimacy. Many cardholders, when faced with evidence that they really did make the transaction, end up withdrawing the dispute.
Since Visa has a lengthy onboarding and integration process, they have authorized few companies like Chargeback Gurus to offer VMPI service on their behalf. Merchants can receive and respond to dispute alerts through VMPI facilitators. By enrolling through an authorized VMPI facilitator, the timeframe to go live with VMPI can be drastically shortened, and the facilitator can provide uninterrupted monitoring so that no alerts go unanswered.
Why Chargeback Gurus
Chargeback Gurus is one of the few authorized VMPI facilitators, and the only one with built-in analytics to determine the effectiveness of VMPI for its clients. These analytics help businesses identify their chargeback prevention metrics, prevent revenue loss, track shipments flagged as fraudulent by Visa, and track transactions that have been cancelled due to Visa's request.
The integrated VMPI solution they offer also includes chargeback representment services and chargeback prevention alerts, all accessible from one simple user interface that makes it easy for businesses to effectively manage and control their chargebacks. With more than 15 years of experience fighting chargebacks on behalf of ecommerce merchants, Chargeback Gurus always aims to provide 100% transparency to their clients for all the various services they offer.