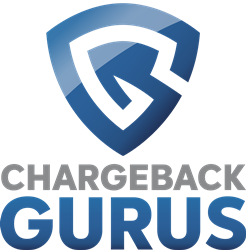 "We're very proud of the work we have done to receive Level 1 certification," said Suresh Dakshina, President of Chargeback Gurus. "
MCKINNEY, Texas (PRWEB) November 05, 2020
The PCI DSS was created to prevent data breaches and fraud by establishing standards for information security when processing, storing, and transmitting payment card data. Level 1 Compliance certification is granted only to merchants who process more than 6 million transactions per year and maintain the highest level of data security practices. To achieve Level 1 certification, merchants must undergo a thorough audit by a PCI-certified Security Assessor to confirm that they are following all of the numerous requirements, and must also submit to quarterly network security scans by an approved third-party vendor.
"We're very proud of the work we have done to receive Level 1 certification," said Suresh Dakshina, President of Chargeback Gurus. "Our clients are merchants, and they know from firsthand experience how important it is to protect their customers from a data breach. It's important for us to show that we are making every effort and meeting the toughest requirements."
In broad terms, the practices required for PCI DSS certification include maintaining network firewalls, enforcing password security, protecting stored data, encrypting data transmissions, scanning for malware and viruses, preventing access by unauthorized parties, and maintaining an internal information security policy.
The PCI DSS is governed by the PCI Security Standards Council, which was founded in 2006 by Visa, Mastercard, American Express, Discover, and JCB International with a mission to establish and maintain security standards for the global payments industry. For more information, visit PCISecurityStandards.org.
Chargeback Gurus is a global leader in preventing, fighting, and managing chargebacks and ecommerce fraud. For more than fifteen years, they have been providing merchants with the analytics, strategies, and support they need to win disputes and recover their revenue. To learn more, visit ChargebackGurus.com.