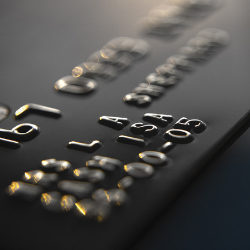 "eCommerce and mCommerce have completely redefined the marketplace in recent years, yet chargebacks have failed to evolve and adapt at the same pace—this has resulted in policy gaps and new vulnerabilities."
TAMPA, Fla. (PRWEB) May 15, 2019
A new report reveals that by 2022, U.S. credit card holders will initiate 68.8 billion transactions worth $4.72 trillion—and will subsequently dispute 24.6 million of those charges.(1) Amid these rising chargebacks, card networks are overhauling their processes: Visa Claims Resolution (VCR) took effect in April 2018, and Phase 1 of the new Mastercard Dispute Resolution Initiative (MDRI) kicked off last October. Several major MDRI updates went into effect this month, with more to follow through 2020. Chargebacks911, a leading dispute mitigation and loss prevention firm, breaks down what to expect from the latest round of changes.
Following last year's analysis of how Visa Claims Resolution would impact merchants, Chargebacks911 has published a primer on the new Mastercard Dispute Resolution Initiative.(2) Monica Eaton-Cardone, co-founder and COO of Chargebacks911, notes that Mastercard's new processes address dramatic changes in the retail and payments industries since chargebacks were first introduced in the mid-1970s. The way consumers pay has changed dramatically, and this has led to a growing prevalence of friendly fraud and cyber-shoplifting.(2) With credit card fraud climbing to $4 billion per year,(1) Eaton-Cardone says modern and improved merchant-friendly chargeback processes can help protect retailers from losses stemming from unjustified disputes.
"eCommerce and mCommerce have completely redefined the marketplace in recent years, yet chargebacks have failed to evolve and adapt at the same pace. This has resulted in policy gaps and new vulnerabilities," she explained. "Mastercard's efforts to modernize the process should help contribute to faster, fairer and more accurate outcomes as well as better responsiveness to technological advances and fraud trends and compliance improvements."
Below, Eaton-Cardone summarizes some of the key MDRI changes:

Phase 1 – As of October 12, 2018, Mastercard began requiring issuing banks to collect more information from cardholders who attempt to file chargeback claims for four specific reason codes: Incorrect Transaction Amount (4831), Point of Interaction Error (4834), Cardholder Dispute (4853), or Cardholder Does Not Recognize (4863). This change helps to weed out invalid disputes and reduce friendly fraud by increasing the burden of proof needed by cardholders and their banks.
Phase 2 – Effective April 12, 2019, merchants no longer have recourse through a compliance case if they provide a refund after a chargeback has been initiated, so they must take care to avoid double refunds. However, if they issue a credit before the chargeback is filed, they'll have 45 days to contest the dispute. The timeframe to respond to a Point of Interaction Error will be reduced from 120 days to 90 days, and Mastercard will eliminate the chargeback reason code for Fraudulent Processing of Transactions (4840). Another reason code, Cardholder Does Not Recognize (4863), will tentatively be removed on July 12, 2019.
April 12 also marked new and significant changes to Mastercard's negative option billing process. Retailers who collect cardholder information at the start of a trial and enroll customers in a subscription service after the trial must obtain explicit permission before charging the card. Merchants are now required to inform customers of the total transaction amount, date of transaction, and merchant's name as it appears on billing statements, and provide instructions and a direct link to cancel the service. The trial period may only begin once the sample has been received, and customers who request cancellation are to receive written confirmation that their subscription has been terminated. In addition, these retailers will automatically be assigned to merchant category code (MCC) 5968 – Subscription Merchant to uniquely and easily identify them. For additional details, refer to Chargebacks911's synopsis of Mastercard's negative option billing changes.(3)
Phase 3 – Mastercard has not yet specified in detail what the phase planned for October 18, 2019, will entail. However, Eaton-Cardone believes it will involve aligning message chargeback rules across all regions and brands.
Phase 4 – Beginning April 17, 2020, Mastercard will eliminate the arbitration chargeback cycle, or second chargeback cycle, and will make pre-arbitration cases mandatory for all codes excluding Chip Liability Shift (4870), Chip/Pin Liability Shift (4871) and Authorization-Related Chargeback (4808). Issuers will continue to have the option to further a dispute with a pre-arbitration attempt. However, the removal of the second chargeback cycle means that the financial liability remains with the card issuer until a final decision is made.
While Eaton-Cardone says many of these process updates should benefit merchants and may help reduce unwarranted chargebacks, she feels that more should be done to deter and penalize consumers who are intentionally gaming the system. In fact, Chargebacks911 estimates that 60% to 80% of all chargebacks are due to friendly fraud, cyber-shoplifting and other abuses.(2) She encourages card networks to implement policies that will make it harder for unethical players to operate undetected and to unjustly profit at merchants' expense. Her recommendations include:
1. Establish an industry-wide dispute score to help identify consumers who regularly file chargeback claims. This would give merchants extra decision-making options to accept or decline orders from those with abnormally high chargeback rates or take extra steps to document cardholder approval, order fulfillment and proof of delivery.
2. Assess a chargeback fee on issuing banks when merchants successfully defend a dispute by proving the consumer placed the order and received the goods or that the issuer failed to obtain evidence before initiating the chargeback.
3. Place cardholders and card issuers on a monitoring program if their chargeback ratio exceeds a specified rate and exercise appropriate sanctions if they are found to be engaging in chargeback fraud.
4. In cases where the merchant loses a dispute, banks should be required to provide a reason the chargeback was upheld. This increased transparency would allow merchants to adjust their processes as needed or appeal to the card network if they have evidence of fraud.
"The chargeback process was designed to protect consumers from unethical merchants; unfortunately, the current system allows unethical consumers to commit fraud against honest merchants," asserted Eaton-Cardone. "As Visa and Mastercard continue to evaluate and fine-tune their chargeback processes, I hope they will take steps to ensure their policies are fair and balanced for all parties. Efforts to minimize chargebacks and friendly fraud not only benefit merchants, but can help reduce overall costs for banks, card networks and consumers alike—so everyone wins."
Eaton-Cardone also noted that as part of this initiative, Mastercard is introducing a new collaboration function. "For the first time, issuers and merchants will be able to collaborate together to resolve disputes before they escalate into chargebacks. This is an exciting development that we look forward to seeing evolve over the coming year," she concluded.
Chargebacks911 is committed to educating and supporting eCommerce merchants with services designed to increase profitability, mitigate chargebacks and fight fraud. To that end, Monica Eaton-Cardone and her team will be participating in a number of upcoming industry events, including TRANSACT 2019 in Las Vegas. For details on Chargebacks911's comprehensive risk management solutions, informative articles and other merchant resources, visit https://chargebacks911.com.
About Chargebacks911/The Chargebacks Company
Chargebacks911 empowers businesses to combat constantly evolving fraud tactics and mounting customer disputes that directly threaten profitability. Operating as The Chargeback Company in Europe, Chargebacks911 has pioneered effective, industry-leading solutions designed to reduce chargeback fraud, alleviate processing costs, mitigate risk and recover revenues.
The company's unparalleled expertise and proprietary technology have earned three consecutive CNP Customer Choice Awards for Best Chargeback Management Solution, three successive AI Lions' Den Awards for Best Airline Industry Solution, and Gold and Silver Stevie Awards from the American Business Awards (ABA). With innovative and highly scalable services ranging from Intelligent Source Detection™ (ISD) to Tactical Representment, Chargebacks911 uncovers the true source of chargebacks, battles unjustified disputes, rescues lost revenue, safeguards reputations, and defends against relentless, ever-changing cyberthreats.
Discover why Chargebacks911 is a hero to the payments industry, nemesis of fraudsters and trusted protector of over 2.4 billion transactions per year, representing clients worldwide—visit https://www.chargebacks911.com.
1. Research and Markets. "United States Credit Card Dispute Management Study, 2018–2022: Transactions in the Billions Bring Exceptions in the Millions"; press release issued March 4, 2019.
2. Chargebacks911. "Mastercard Dispute Resolution Initiative: Mastercard Is Overhauling the Chargeback Process. Are You Ready?"; article published January 24, 2019.
3. Chargebacks911. "Mastercard Negative Option Billing: The New Mastercard Negative Option Billing Rules Could Change How You Do Business"; article published February 6, 2019.