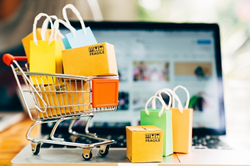 ...we expect BOPUS to lead to more fraud in 2020, as many locations don't require consumers to show ID or a payment card at the time of pickup. This could lead to a surge of different abuses, from fraudsters imitating legitimate buyers to consumers engaging in 'cyber shoplifting.
TAMPA, Fla. (PRWEB) February 17, 2020
Rather than shopping online and waiting for a delivery to arrive, increasing numbers of consumers opt to go to one of the seller's bricks-and-mortar locations and pick up the purchase themselves. Nearly 67% of U.S. shoppers have now used buy online, pickup in store (BOPUS); 90% of retailers say that they plan to be offering it by 2021, and it is estimated that 10% of all sales will be fulfilled through BOPUS by 2025.(1) Chargebacks911, a leading dispute mitigation and loss prevention firm, cautions that while BOPUS offers omnichannel retailers an effective way to compete with online merchants and marketplaces, an uptick in consumer fraud could hamper its profitability.
Widespread BOPUS fraud first emerged in the restaurant sector, where delivery and pickup revenues are growing at more than three times the rate of on-premises sales, and where more than half of delivery or pickup orders come directly through the restaurant's app or website.(2) This growth has been accompanied by a sharp increase in chargebacks; while in 2013 there was virtually no chargeback activity in restaurants, by 2018, 28% of surveyed restaurateurs reported chargeback-to-transaction ratios of 0.5% to 1.0%, and 10% had chargeback ratios in excess of 1.0%.(3)
"These ratios are high enough to threaten not only the seller's margins, but its ability to process card payments and thus do business," says Monica Eaton-Cardone, co-founder and chief operating officer of Chargebacks911. "The BOPUS sales model is a big hit with consumers; they love the convenience of doing their shopping online and then simply heading to the store to pick up purchases. But on the downside, we expect BOPUS to lead to more fraud in 2020, as many locations don't require consumers to show ID or a payment card at the time of pickup. This could lead to a surge of different abuses, from fraudsters imitating legitimate buyers to consumers engaging in 'cyber shoplifting.'"
The attractions of BOPUS for retailers, she notes, are compelling. In the third quarter of fiscal 2020, for example, Target saw its digital sales increase 31%, with same-day services, including BOPUS, accounting for 80% of the growth. Other major retailers report similar results:

Forty percent of Best Buy's online sales come from BOPUS.
Big Lots reports that the rollout of BOPUS—which involves much lower order fulfillment costs than shipping—has for the first time made its ecommerce operation profitable.
In the first quarter of 2019, 60% of Lowe's online sales were picked up in store.
Nordstrom's says that order pickup is its most profitable transaction.(4)
Nevertheless, says Eaton-Cardone, big-box retail chargebacks have increased by 30% with BOPUS, 80% of them fraudulent. To enable big-box retailers to reap the benefits of BOPUS while minimizing fraud, Chargebacks 911 recommends a multilayered approach:
Refusing BOPUS pickups beyond a certain distance from the ZIP code associated with the credit card.
A comprehensive overhaul of outdated chargeback practices.
Identification of chargebacks based on their three fundamental sources: criminal fraud, friendly fraud, and merchant error.
Developing a strategy composed of complementary pre- and post-transaction fraud prevention tools.
"Fraud is never-ending and ever-changing," says Eaton-Cardone. "If you are a merchant, you will not be able to stop every incident of fraud, and new threats will inevitably catch you off-guard from time to time. A dynamic, comprehensive fraud prevention strategy, however, will help ensure your success in the new decade."
Chargebacks911 is dedicated to educating and supporting eCommerce merchants with services designed to boost revenue, shrink chargebacks and defeat fraud. To that end, Monica Eaton-Cardone and her team will be participating in EP@Home February, London, UK, February 4; ICE Totally Gaming, London, February 4-6; the 2020 MAG Mid-Year Conference, February 11-13, Atlanta, GA; MPE 2020, February 18-20, Berlin, Germany, and TES Affiliate Conference, Lisbon, Portugal.
About Chargebacks911/The Chargebacks Company:
Chargebacks911 empowers businesses to combat constantly evolving fraud tactics and mounting customer disputes that directly threaten profitability. Operating as The Chargeback Company in Europe, Chargebacks911 has pioneered effective, industry-leading solutions designed to reduce chargeback fraud, alleviate processing costs, mitigate risk and recover revenues. 
The company's unparalleled expertise and proprietary technology have earned three consecutive CNP Customer Choice Awards for Best Chargeback Management Solution, three successive AI Lions' Den Awards for Best Airline Industry Solution, and Gold and Silver Stevie Awards from the American Business Awards (ABA). With innovative and highly scalable services ranging from Intelligence Source Detection™ (ISD) to Tactical Representment, Chargebacks911 uncovers the true source of chargebacks, battles unjustified disputes, rescues lost revenue, safeguards reputations, and defends against relentless, ever-changing cyberthreats. Visit http://www.Chargeback911.com
1. Ross, Lisa, "Buy Online Pick Up In Store—Statistics and Trends," Invesp, April 3, 2019, invespcro.com/blog/buy-online-pick-up-in-store-bopis/.
2. Steingoltz, Maria, and Picciola, Manny, "Meals on Wheels: The Digital Ordering and Delivery Restaurant Revolution," L.E.K. Consulting, February 20, 2019, lek.com/insights/ei/digital-restaurant-delivery.
3. "BOPUS & Online Ordering Causes Surge of Restaurant Industry Chargebacks," Fintech Finance, November 12, 2019.
4. Grill-Goodman, Jamie, "10 Retailers Riding the BOPIS Wave," RIS News, January 3, 2020.