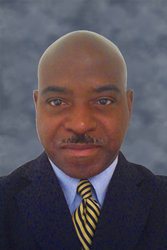 Chariot is expanding to better serve the low-wealth communities we serve, said John A. Henry, Chariot Founder & CEO
Philadelphia, Pennsylvania (PRWEB) September 29, 2014
Chariot Companies, the minority-owned Community Development Entity (CDE) with business platforms focused on revitalizing low-income communities, today announced the addition of three new members to its executive team. Mariska K. Bogle comes to Chariot as Vice-President of Community Engagement and Content, Antoinette Crawford has been named Vice-President of Community Enrichment, and Maurice Goodman joins as Vice-President of Business Development for Chariot Companies.
"Chariot is expanding to better serve the low-wealth communities we serve," said John A. Henry, Chariot Founder & CEO. "By recruiting talented professionals who share a commitment to social change we serve we can be more effective in working with the community and in recruiting others to join us. We are delighted to welcome Toni, Maurice, and Mariska to the Chariot family."
Mariska Bogle has assumed the role of Vice-President of Community Engagement and Content with responsibility for Chariot's marketing program. With more than 25 years of experience, Bogle is the founder of MKB Global, a full-service, female, African-American owned and certified DBE business specializing in promoting brands and building market share in multicultural communities. She began her career in advertising, including executive roles at Arts Magazine and the Philadelphia Tribune.
Antoinette "Toni" Crawford joins Chariot as Vice-President of Community Enrichment with responsibility for community development, strategic alliances, and guiding initiatives that promote engagement with the low-wealth communities Chariot Companies serve. Crawford was most recently a marketing consultant for film and television and owned her own organic tea and coffee business. She also has served with the Department of Community & Economic Development for Pennsylvania, and as Director of Promotions and Communications for the Philadelphia Tribune.
Maurice Goodman comes to Chariot as Vice-President of Business Development, with responsibility for engaging new business partners. Goodman has more than 20 years of experience in financial services, and has worked in city government and on various political campaigns. Goodman also serves on Pennsylvania Governor Corbett's Advisory Commission on African American Affairs.
About Chariot Companies
Chariot Companies is a Community Development Entity (CDE) based in Philadelphia and committed to aiding low-wealth communities across the United States. Chariot Companies is a minority-owned diversified group of companies through five core business platforms in health care, real estate, energy, telecommunications and urban planning. Chariot Companies' mission is to promote economic development for low-wealth communities by applying an understanding of the underlying social conditions and adopting a comprehensive perspective to identify problems, the people affected, barriers to progress, factors driving change, and the stakeholders who can have an impact.
For learn more about us, please visit http://www.chariotcompanies.com.