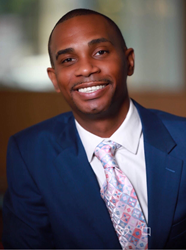 "everyday is a good day, some days are just better."
CHARLESTON, S.C. (PRWEB) March 04, 2021
As Charleston Hospitality Group (CHG) initiates their TOAST! All Day franchising model, the hospitality group has hired Rikki Vaughn for their newly created position of Vice President of Franchising. Sam Mustafa's addition of three new board members since 2016, including Vaughn, is an important step in restructuring TOAST! All Day's leadership team to best prepare for anticipated growth through franchising. In his position as Vice President of Franchising, Vaughn will oversee full business operations and franchising at all TOAST! All Day locations. CHG and Vaughn aim to see the national growth of the restaurant from five current locations to 1,000 across the nation in the next 10 years.
Vaughn boasts over 20 years of hospitality experience and previously served as a Vice President of a large McDonald's franchisee group and Director of Operations for McDonald's corporate. In addition, Vaughn is an experienced multi-franchise owner of KFC, Subway, Sonic, Dunkin' Donuts, and Baskin-Robbins franchises. His knowledge and expertise of the hospitality industry as well as his in-depth experience with franchising will make Vaughn a great addition to TOAST! All Day's executive team.
Bringing great optimism to any team he works on, Vaughn comments, "everyday is a good day, some days are just better."
Vaughn fuels his passions of politics and empowering younger generations. In his free time, he serves as a Co-Chair of the National Boys and Girls Club of America to help develop children into leaders. In 2020, Vaughn also ran for the Mayor of Baltimore.
About Charleston Hospitality Group
Charleston Hospitality Group (CHG) is a restaurant and entertainment group comprising Eli's Table, John King Grill, Queology, Tabbuli, TOAST! All Day with four additional locations (Charleston, Summerville, Ashley, Mt. Pleasant), Honky Tonk Saloon, and Charleston Hospitality Catering. CHG is committed to engendering a culture of giving back to the community through charitable initiatives, especially in the areas of education, promoting wellness, supporting the military and eradicating hunger and poverty. For more information, please visit Charleston Hospitality Group or call 843-822-0011.