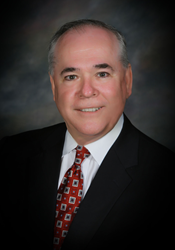 President Alex Lincoln stated, "Charlie Doucet has devoted his time and energy to expand our presence, particularly in the Permian Basin. Charlie is a valuable and valued member of our team. We congratulate Charlie on his new position as Director of Business Development."
LAFAYETTE, La. (PRWEB) October 30, 2018
Charlie Doucet has been named Director of Business Development for C. H. Fenstermaker & Associates, L.L.C. Mr. Doucet previously served as Energy Market leader for the firm. In his new role, Mr. Doucet will continue to promote Fenstermaker's services to potential clients to assist them in the success of their projects. Mr. Doucet has been with Fenstermaker since January of 2015.
President Alex Lincoln stated, "Our Business Development team works tirelessly to nurture client relationships and seek out new opportunities within the industries we serve. Charlie Doucet has devoted his time and energy to expand our presence, particularly in the Permian Basin. Charlie is a valuable and valued member of our team. We congratulate Charlie on his new position as Director of Business Development."
Aside from his many years of professional experience in the fields of business management and marketing, Doucet has played an active role in his community and has been involved with numerous professional organizations. Mr. Doucet was a member of the Lafayette Association of Petroleum Landmen (LAPL) and served as the organization's Director in 1993. He was a member of the American Association of Petroleum Landmen (AAPL) in Fort Worth, TX. Charles is currently a member of the West Houston Association of Petroleum Landmen (WHAPL).