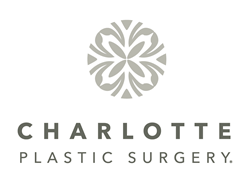 "We are extremely proud to be included among the top plastic surgeons in Charlotte North Carolina."
CHARLOTTE, N.C. (PRWEB) July 23, 2020
Charlotte Plastic Surgery, a nationally renowned plastic surgery and skincare practice, announced today two of its physicians have again been named as Charlotte Magazine's 2020 Top Doctors, based on a peer survey sent to 3,000 licensed physicians.
Dr. Kevin L. Smith and Dr. Theo Nyame, both certified by the American Board of Plastic Surgery, are two of nine physicians recognized in the specialty as top plastic surgeons who exemplify excellence in their medical field.
"I have been practicing plastic and reconstructive surgery for over 40 years and it's vital to not only be respected by your patients, but to achieve the respect of your peer community as well," said Dr. Smith, previously named to the Top Doctor list in 2006, 2009 and 2010. "Being named to the Top Doctors list again, and being considered a top plastic surgeon, validates the work we do as a practice and the level of results we achieve for our clients."
This is Dr. Nyame's second year being included on the list, made even more impressive by the fact that he is one of the newer doctors with the practice. "Since joining Charlotte Plastic Surgery in 2016, it has been a pleasure to work for one of the most trusted and well respected plastic surgery practices in the country," said Dr. Nyame. "I am extremely proud to be included among the top plastic surgeons in Charlotte."
Dr. Smith has been with Charlotte Plastic Surgery since 1987. He received his undergraduate degree from Princeton University, and then attended George Washington University for his Master of Science degree, before attending Eastern Virginia Medical School. Dr. Smith completed his general surgery residency at Thomas Jefferson University and his plastic surgery residency at Eastern Virginal Medical. In addition, Dr. Smith holds a fellowship in hand surgery at the Hand Rehabilitation Center at Thomas Jefferson University.
Dr. Smith is certified by both the American Board of Surgery and the American Board of Plastic Surgery. He is a member of the American Society of Plastic Surgery and the American Society for Aesthetic Plastic Surgery. In addition, Dr. Smith is a fellow of the American College of Surgeons, associate clinical professor at the University of North Carolina at Chapel Hill and member of the Board of Medical Advisors for the Society of Medical Aestheticians.
-more-
Dr. Nyame graduated magna cum laude as an undergraduate at Cornell University; graduated from Harvard Medical School, where he was a Phiffer Fellow; and completed his aesthetic surgery fellowship at Gold Coast University Hospital in Queensland, Australia.
Among his many honors, Dr. Nyame won a surgical teaching award and was named a Hollis L. Albright and Linnane Scholar at Harvard, was an Omega Psi Phi scholar with the highest national grade point average and received the National Medical Fellowships Emerging Leadership Award. He also has served as a clinical adviser to skin/trauma research centers at Medizinische Universitat Wein in Vienna, Austria, and Pacific Private Hospital Breast
Academy Center in Queensland, Australia.
About Charlotte Plastic Surgery
Founded in 1951, Charlotte Plastic Surgery is one of the oldest and most trusted plastic surgery practices in the country, with six board-certified plastic surgeons, skin health specialists and nurse injectors, providing the highest level of service and care. Charlotte Plastic Surgery's mission is to renew the quality of life and increase the confidence of our patients through restoration, preservation and enhancement of physical form and function. The senior physicians of Charlotte Plastic Surgery are all members of The American Board of Plastic Surgery. Among our top medical accreditations, Charlotte Plastic Surgery is certified by the American Association for Accreditation of Ambulatory Surgical Facilities (AAAASF). For more information, please visit https://www.charlotteplasticsurgery.com/top-plastic-surgeons/.
About Charlotte Magazine
For 50 years, Charlotte Magazine has provided compelling narrative storytelling, stunning photography, unbiased dining advice and much more. Its products reach upscale, affluent and educated readers throughout the metro Charlotte area. As Charlotte's premier media lifestyle brand, Charlotte Magazine connects with 500,000 readers every month through print magazines, website, social media, e-newsletters, signature events, and more. For more information, please visit http://www.charlottemagazine.com.
###