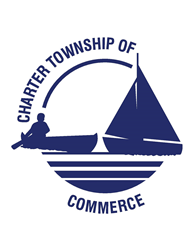 Registered vendors can access bids, related documents, addendum and award information.
COMMERCE TOWNSHIP, Mich. (PRWEB) March 07, 2019
Today the Charter Township of Commerce has officially joined the MITN Purchasing Group to help simplify their bid and RFP distribution process. The MITN Purchasing Group is one of BidNet's regional purchasing groups spanning across all 50 states which offers participating local government agencies an e-procurement solution. The Charter Township of Commerce invites all vendors to register online at http://www.bidnetdirect.com/mitn in order to access future Township solicitations.
With the MITN Purchasing Group, vendors register to access one centralized location with opportunities from over 200 participating agencies throughout Michigan. By posting upcoming solicitations to the regional purchasing group rather than their website, the Charter Township of Commerce hopes to make it easier for more vendors to access their documents. They also hope to expand the reach of their solicitations to a more diverse vendor pool. Unlike the prior process of only publishing bids to a webpage, the MITN Purchasing Group provides a method to track all bid activity, including the details of vendors who have received or downloaded a bid.
"All Township bids are handled by the Clerk's Department and MITN will allow for more streamlined and efficient process," says Melissa Creech, Commerce Township Clerk. She continues to say "I am looking forward to reaching a wider audience of vendors and saving the Township and residents money."
The Charter Township of Commerce invites all local vendors to visit http://www.bidnetdirect.com/mitn and register to receive access to its upcoming solicitations as well as the upcoming bids and RFPs from over 200 other public agencies participating on the MITN Purchasing Group. Registered vendors also gain access to a team of experienced customer service support representatives and can upgrade their service to receive customized bid alerts, advanced notice of term contract expiration, and notification of a recently posted addendum.
About the Charter Township of Commerce:
The Charter Township of Commerce is located in south western Oakland County and has a population of 40,000 people. The Township is known as a lakes community with 28 lakes and the Huron River runs through the Township. Proud Lake State Recreation area is located in the Township along with an abundance of open green space as the township has 1,200 acres of park land. The Township, along with other local communities has acquired an abandoned railroad right of way and is creating the Michigan Airline Trail and adding it to the many local trails and the trails crossing the state. The M5 highway provides convenient and easy access to the Township as it runs from I96 to Pontiac Trail. There are 14,000 households in the Township with about 42% having children under the age of 18 years old. Commerce Township's economic base includes a mix of light manufacturing, commercial, and retail. The Township has 2 great school districts, a low tax rate, and various housing options making it a very family friendly place to live.
About the MITN Purchasing Group:
The MITN Purchasing Group is a part of BidNet's regional purchasing groups available at no cost to local government agencies throughout the country. With years of input from procurement professionals, BidNet specifically developed the bid system to fill the need for a robust bid and supplier management solution for local government agencies. BidNet runs regional purchasing groups across all 50 states that are used by over 1,300 local governments. To learn more and have your government agency gain better transparency and efficiency in purchasing, please visit https://www.bidnetdirect.com/buyers