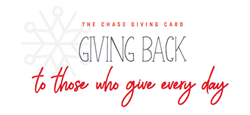 CLACKSTON, Mich. (PRWEB) November 13, 2019
The effort – now in its fourth year – has become a much-anticipated tradition that provides Chase Plastics' customers and suppliers the opportunity to nominate a charitable organization to receive a well-deserved $1,000 donation.
Effective immediately, suppliers and customers (either past, present, or future) of Chase Plastics can log onto http://www.chaseplastics.com/giving to submit a brief entry form to recognize their favorite charity and their efforts. Participants can enter now through Friday, December 13th. The selected charity(ies) will be announced on http://www.chaseplastics.com and their social media pages on Friday, December 20th. Chase Plastics will also profile the efforts of various charitable organizations with special features on their social media pages throughout the campaign period.
The act of giving has been synonymous with the Chase Plastics name, culture, and with the plastics industry itself. Since the launch of the giving card campaign in 2016, the total number of charities nominated has topped 270, so it comes as no surprise that — much like Chase Plastics — their customers and suppliers have equally big hearts and a passion for giving. Their generosity has not only led to thousands of dollars being awarded to charities across the country, it has perpetuated the spirit of giving — something in which Chase Plastics strongly believes. Chase Plastics has made it an initiative to encourage volunteerism and increase awareness of charitable organizations by spotlighting various nominated charities on their Facebook, Instagram, Twitter, and LinkedIn pages. As a result, they hope to inspire others to give donations of time or money to the featured charities. "The power and influence of social media is exponential." Chase Plastics' Advertising and Marketing Manager, Sherry Cudd, went on to explain, "If we can simply highlight a charity and motivate even one of our followers to give, we're delighted to use our resources to help."
To say that benevolence is part of the Chase Plastics' culture may be an understatement. The Company provides a paid day off for all employees to engage in volunteer efforts for the charity of their choice. "The need never goes away. As a matter of fact, it just keeps growing," said Chase Plastics' President, Kevin Chase. "But with that increase in need, our passion to give increases two-fold. I'm extremely proud to be part of a company and an industry that believes in pulling together for the greater good."
In addition, Chase Plastics' provides many opportunities for its employees to give back by weaving philanthropic efforts into their Employee Engagement Program. In 2019, their employees participated in such company-sponsored events as:

American Red Cross' Sound the Alarm event (installing smoke detectors in low-income homes)
Adopted Soldier program (raising money and sending supplies to a deployed troop)
Food Drives for local food banks
No Shave November (to raise money for Prostate Cancer research)
Sponsorship of Clarkston Youth Baseball Teams
School supply drive and donations to local schools
Habitat for Humanity volunteer days
Lighthouse Adopt-a-Family (raising money and purchasing gifts for a local low-income family for Christmas)
Sponsorship of Pack Away Hunger Michiana
Sponsorship of a runner (customer) in the Monumental Marathon in Indianapolis (to benefit Janus - program and services for people with disabilities)
Sponsorship of Special Forces Charitable Trust sporting clay shoot
Donation of the Green Bay Packer package to the United Way of Chippewa Valley
Donation to Drew's Home of Clarkston (community residence for individuals with disabilities)
About Chase Plastics
Chase Plastic Services, Inc., is a stocking distributor with a portfolio that offers more than 20,000 varieties of specialty, engineering and commodity thermoplastics from the industry's leading manufacturers and global suppliers. As a top-ten U.S. engineering plastics distributor, Chase Plastics is committed to helping their customers turn resin into reality by Redefining Resin Distribution.®
The Company, formed in 1992, surrounds customers with an industry-leading portfolio of value-added services delivered by skilled sales professionals and dedicated teams of technical process engineers, application development engineers and more – all of whom guide the material selection, application development and manufacturing processes. The Company's unmatched level of dedicated support, together with blending, repacking, inventory management and logistics services via a network of distribution and sales locations throughout North and Central America, is singularly focused on helping customers boost efficiencies and profitability.
Based in Clarkston, Michigan, Chase Plastics was founded by Kevin and Carole Chase, who serve as the Company's President and Vice President, respectively. Learn more about Chase Plastics and its commitment to providing outrageous customer service at http://www.chaseplastics.com