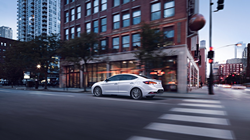 CHATTANOOGA, Tenn. (PRWEB) April 24, 2020
Chattanooga and nearby areas were hit hard by storms and tornadoes over the Easter weekend, encouraging a Chattanooga-area dealership to offer damage and loss assistance in the form of $750 off a new vehicle during this time.
The $750 assistance is available to those purchasing a new Hyundai vehicle from the dealership and will last until May 4, 2020. It is meant to support those who may be in need of a new vehicle due to losing or experiencing damages to their existing vehicle from the storms.
To make the purchase process easier during the difficult times caused by the pandemic, and considering some drivers may be without a vehicle during this time due to storm damage, Mountain View Hyundai is also offering delivery test drives and delivery on vehicle purchases. Additional financial assistance right now comes in the form of 120 days of payment deferral for those eligible and financing through Hyundai Motor Finance.
The purchase process can be handled online and over the phone. Mountain View Hyundai's website remains up-to-date with the latest inventory and also contains tools to help buyers with their purchase decisions, including a finance application and the latest incentives.
More information is available by visiting http://www.mvhyundai.com or by calling the dealership at 706-671-2581. Mountain View Hyundai is located in Ringgold, Georgia, and serves drivers from between Chattanooga and Dalton, Georgia.