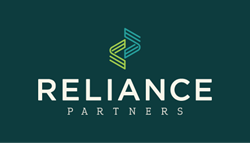 Reliance is poised to provide solutions for safeguarding the supply chain networks that drive the American economy forward.
TAMPA, Fla. (PRWEB) January 13, 2020
Reliance Partners (Reliance), a leading provider of commercial insurance products and services for transportation and logistics clients, appoints Brenda Wiser to the position of Chief Marketing Officer and announces expansion into Tampa, Florida, to accommodate rapid growth while leveraging the area's strong industry presence.
Wiser is an accomplished insurance professional maintaining both her TRS (Transportation Risk Specialist) and CIC (Certified Insurance Counselor) designations. She also serves on the board of the Motor Carrier Insurance Education Foundation (MCIEF) and speaks regularly around the country educating industry associates on motor carrier insurance coverage and programs.
"Brenda adds 30 years of transportation insurance insights to the team," says Reliance COO Laura Ann Howell. "We're thrilled to have her on the team and excited to draw inspiration from her expertise to improve our processes and refine our client experience along the way."
Reliance's new location marks the company's eighth branch office to be located at 2202 N Westshore Blvd, Suite 200, Tampa, FL 33607. The office will join existing locations in Austin, Texas; Chicago, Illinois; Birmingham, Alabama; Milwaukee, Wisconsin; Victoria, Texas, Sacramento, California, and Chattanooga, Tennessee. Teo Cardenas, previously charged with leading the agency's first Florida office, in 2018, will remain at the helm in Tampa.
Reliance strategically selected the new location to accommodate an increase in market demands due to factors like the expansion of the Panama Canal, trade agreements with Cuba and other emerging Caribbean and South American economies, and I-4 emphasis as a freight corridor.
"The I-4 corridor has the 10th largest economy in the U.S. with a GDP of more than $300 billion," says Reliance President Chad Eichelberger. "And with truck freight volumes in the Tampa Bay area projected to increase by as much as 65% by 2040, we're poised to provide solutions for safeguarding the supply chain networks, like this one, that drive the American economy forward."
ABOUT RELIANCE PARTNERS
Chattanooga-based Reliance Partners is America's fastest-growing, privately-held insurance agency focused on the transportation and logistics space. Through the company's commitment to service excellence and continuous process innovation, Reliance shields thousands of customers against costly risk and accelerates sustainable business growth.
Reliance has been awarded Best Workplace by Inc. magazine every year since 2016, voted 8th Best Workplace in America by Fortune magazine, named one of the most innovative and disruptive companies in freight by Freight.Tech100, and ranked Top 10 private companies in the U.S. for fastest growth according to Inc.com.
Reliance is hiring! To join an award-winning team, please visit our careers page.
For more information, please visit http://www.reliancepartners.com