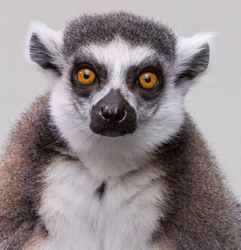 CHATTANOOGA, Tenn. (PRWEB) May 12, 2017
Voted twice as the "Best Town Ever" by Outside magazine and named one of "The 45 Places to Go" in the world by the New York Times, Chattanooga proves to be one of the South's top travel destinations.
Summer in the Scenic City means outdoor festivals, one-of-a-kind attractions, live music and entertainment, outdoor recreation, minor-league baseball, farm-fresh dining options, river cruises, microbrews, shopping, parks, cultural pursuits, and plenty of those long, warm pleasant evenings.
Chattanooga is easy to get to and less than a two-hour drive from Atlanta, Nashville, Knoxville, Huntsville and Birmingham. That means less time traveling and more time having fun! Once here, park the car and explore the vibrant and compact downtown by foot, aboard the free electric shuttle that connects the Downtown, Riverfront, NorthShore, and Southside Districts, or on one of the 300 bikes in the bike-share system.
There's always something happening in Chattanooga – it's just a matter of choosing which adventure to start with! To make planning a vacation easy, we've selected the top 14 reasons you should visit Chattanooga this summer.
Chattanooga's Top 14 Summer Adventures
1. Explore Something Brand New in Chattanooga
2. Encounter Penguins, Dinosaurs, Camels, and Gnomes
3. Cruise Down the Tennessee River
4. Cool Your Jets from Summer Heat
5. Indulge Your Inner Foodie
6. Earn Bragging Rights
7. Experience Live Music and Entertainment
8. Catch a Game or Competition
9. Climb Your Way to the Top
10. Travel Through Time
11. Opt Outside for Hiking, Biking, and More
12. Spend Time Shopping
13. Go on a Cultural Pursuit
14. Celebrate with Fireworks
Get the full scoop on planning your summer vacation in Chattanooga.