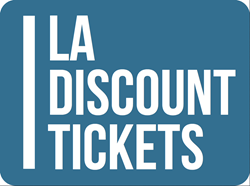 Skip the Lines and Enjoy Holiday Magic for Less!
Anaheim, CA (PRWEB) December 10, 2013
This Holiday is going to be different. Instead of buying toys that disinterest kids over time, families can make a magical memory at Disneyland that lasts a lifetime. LaDiscountTickets.com has an easy process that will make their fans look like Mr. and Mrs. Incredible. Save time and money by purchasing cheap Disneyland tickets now.
By ordering today, families can skip all ticketing lines and go directly to the gate.
1. Order Tickets in Advance at LaDiscountTickets.com.
2. Check the desired Inbox for eTicket Attachments within 72 hrs.
3. Print the eTickets and go.
Please check Disneyland Park Hours to get more information regarding times.
LaDiscountTickets.com is proud to have been written about in the LA Times and has been serving Disney Fans for years.
Put their service to the test this holiday season.