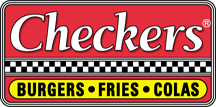 Tampa, FL. (PRWEB) October 20, 2014
Checkers and Rally's Restaurants, Inc. (Checkers®), continues to prove itself as a brand that encourages the growth of both new and existing members of its team. The latest member to join the fast-growing brand as a franchisee is Gurpreet "Goldy" Singh, who is slated to open his first restaurant located at 225 First Avenue, NY, in late November, 2014.
Based on his extensive experience in managing restaurants as well as his familiarity with the Checkers brand, Singh, 32, is certainly poised for success. Prior to joining Checkers as a franchisee, Singh had previously managed a Subway before becoming the General Manager of a Checkers restaurant for five years. Toward the end of his tenure as a manager, Singh tapped into his entrepreneurial spirit and opened his own Subway franchise as well as an Italian restaurant in 2012. Now he is looking to grow his portfolio by developing Checkers locations.
"The growth of Checkers has been made possible through the efforts of motivated team members such as Goldy," said Jennifer Durham, Vice President of Franchise Development for Checkers and Rally's Restaurants, Inc. "Goldy has a passionate eye for growth that we value at Checkers, and we're looking forward to seeing him grow even further with the brand."
Eager to embrace the opportunities offered by Checkers, Singh hopes to open another restaurant by 2015 before continuing to develop as many locations as possible.
"Having worked within the Checkers system as a general manager for five years, I know first-hand that Checkers is a strong brand with proven operations and great potential for growth," Singh said.
Checkers continues to add craveable menu selections and introduce daring flavors to its fans. Options such as Monsterella Stix, Cold Creations and the original Big Buford® aim to bring the freshest ingredients and boldest flavors to hungry guests. The company continues to innovate, and remains true to its commitment to provide Crazy Good Food at an exceptional value.
"The Checkers franchise opportunity continues to draw interest from business savvy entrepreneurs and our restaurant employees who see our constant menu innovation and growth opportunities in new and existing markets as being a recipe for success," Durham said. "This new development highlights the opportunity that Checkers provides for franchisees of varying backgrounds to build a successful restaurant business."
Checkers continues to grow, with opportunities for ownership available in Atlanta, Baltimore, Chicago, Cincinnati, Cleveland, Columbus, Detroit, Los Angeles, Miami, Philadelphia, New York and Washington D.C, among other cities.
About CHECKERS AND RALLY'S RESTAURANTS, INC
Based in Tampa, Fla., Checkers and Rally's Restaurants, Inc., an iconic and innovative drive-thru restaurant chain known for its ""Crazy Good Food,"" exceptional value, and people-first attitude, operates and franchises both Checkers® and Rally's® restaurants. With almost 800 restaurants and room to grow, Checkers & Rally's is a proven brand with flexible building formats that is aggressively expanding across the country. Checkers & Rally's is dedicated to being a place where franchisees and employees who work hard can create opportunity for themselves, their families, and their communities. In recent years, the brand has been awarded several of the industry's most prestigious awards including: Top Quick Serve Food Franchise by Franchise Business Review, Top 500 by Entrepreneur Magazine, ""Best Drive-Thru in America"" by QSR Magazine and the ""Hot! Again"" award from Nation's Restaurant News. For more information about franchise opportunities with Checkers & Rally's, please visit http://www.checkersfranchising.com.
###