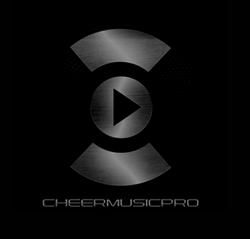 ATLANTA (PRWEB) March 15, 2021
As competitive cheerleading quickly approaches the final stretch of 2021 season events, the cheer industry's top music producer Patrick Avard (CheerMusicPro) wishes to congratulate participating teams and offer strategic tips on how they can bring their A-game to the rest of the season.
With more than 20 years of experience in the industry, and as a former stunt performer, Patrick Avard has outlined the following tips for teams contending in this year's highly competitive field:
#1) It Starts with Attitude
Even if a team has perfected its routines and possesses some of the best talent in the sport, it will not go far if there is not a shared sense of enthusiasm and confidence among members. Ultimately, cheerleading centers around a team's ability to generate and then spread a sense of excitement and spirit to the audience. As such, nailing chorography and executing daring stunts should only be half of the focus. Teams should remember that cheer is produced from within and proactively work to establish a positive, proactive, and ambitious mindset through team-building exercises throughout the season.
#2) Drills Pay the Bills
After a team builds up its confidence and instills an unshakable positive mindset, the next area of focus should be constant and aggressive drilling. Patrick Avard suggests teams consider that showcasings will only be as good as a team's worst performance in regular drilling. With that benchmark built into practicing and preparation, teams will be prepared to bring their best to the mat when it matters most. Avard also states that teams should work together to identify any imperfections of their routines during drilling over the season, adding to the team's confidence and final results.
#3) Enjoy the Process
While cheer is naturally an ultra-competitive field, teams perform best when they are free to have fun and enjoy the creative process of the sport. With so many talented athletes, coaches, and members involved in the industry, there can be an intense pressure to excel. And while negative pressure can be a powerful source of motivation, it can also sabotage a team's performances by introducing a daunting sense of anxiety. Teams can combat this effect of negative pressure by remembering their original mission to spread cheer and proactively work in exercises that allow for creativity and experimentation.
"It has been incredible to see so many teams and coaches performing at such a high level this season, especially given the drastic complications the pandemic has had on the industry," said Patrick Avard (CheerMusicPro). "As a longtime fan of the sport, and in my role as a music producer for individual teams, I have always been committed to helping these athletes succeed in reaching their highest goals. I hope these tips can help members prepare as we head into this season's round of final competitions."
Ahead of this year's final competition events such as the 2021 UCA International All Star Cheerleading Championships in April, and the 2021 Cheerleading Worlds™ in May, cheerleading teams and coaches can find more critical tips on Patrick Avard's personal website: https://patrickavard.com/blog.html.
About Patrick Avard
Patrick Avard is an entrepreneur and top music producer for the competitive cheerleading industry. Known by his producer name CheerMusicPro Avard has helped establish cheer music as its own genre and has popularized the music of the sport to an outside market. With his team at New Level Music in Atlanta, Georgia, Patrick Avard continues to expand the footprint of music production in the cheer industry and crafts custom-tailored mix tracks for the largest cheer programs in the United States. Learn more about Patrick Avard at http://www.patrickavard.com.