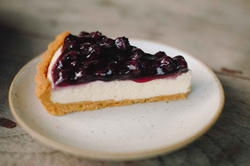 This Cheesecake Club is affordable and delicious, earning Amazing Clubs another first-place ranking in 2020.
OVERLAND PARK, K.S. (PRWEB) December 10, 2020
TopConsumerReviews.com recently gave its first-place ranking to Amazing Clubs, an award-winning retailer of subscription-based Cheesecake Clubs.
For cheesecake lovers who want the world's best selection of flavors and quality, the grocery store is often a big disappointment. And, unless they're lucky enough to live near a famous bakery like Junior's in NYC, there are probably few options even when buying from local specialty stores. Imagine how delighted they would be to discover online Cheesecake Clubs! These membership packages often provide 8-12 servings each month, with classic flavors like Chocolate Chip and New York-style and more exotic varieties like Pineapple or Cappuccino Chip. The companies that specialize in Cheesecake Clubs package each dessert carefully, so that they arrive in perfect condition - and the best clubs offer a 100% satisfaction guarantee, providing a refund or a new shipment if anything goes amiss. These Cheesecake Clubs are ideal for gift-giving, or even for personal enjoyment from one month to the next.
"With more than 40 available subscriptions, Amazing Clubs is often at the top of our list for gift memberships. Their Cheesecake Club is another winner in our book," according to Brian Dolezal of TopConsumerReviews.com, LLC. "Amazing Clubs consistently goes above and beyond, offering customer service that is unmatched and quality products that have subscribers coming back for more - with over two million customers served. Their Cheesecake Club delivers a 1.5-pound dessert each month for 8-10 people, and accompanied by a Cheesecake Lover's Newsletter that offers trivia and serving suggestions along with the origin of each dessert. The flavor selections are impressive, with past shipments that have included Apple Walnut, Tropical Mango, and Black Forest. Amazing Clubs has a 'They'll Love It!' guarantee, and we've found that they honor that policy without fail if customers experience any issues. This Cheesecake Club is affordable and delicious, earning Amazing Clubs another first-place ranking in 2020."
To find out more about Amazing Clubs and other Cheesecake Club options, including reviews and comparison rankings, please visit the Cheesecake Clubs category of TopConsumerReviews.com at https://www.topconsumerreviews.com/best-cheesecake-clubs/.
About Amazing Clubs
Amazing Clubs was founded in 2003 and began with the mission of bringing its members the most exclusive and highest-quality gourmet items available anywhere. Initially beginning with a single club, Amazing Clubs rapidly expanded to include more than 40 clubs ranging from bacon to wine. Amazing Clubs currently has offices in three states and two countries, and is proud to have served more than two million happy customers. Amazing Clubs is a division of ICG America, Inc.
About TopConsumerReviews.com
TopConsumerReviews.com, LLC is a leading provider of reviews and rankings for thousands of consumer products and services. From Cheesecake Clubs to Cookie Clubs and Chocolate Stores, TopConsumerReviews.com delivers in-depth product evaluations in order to make purchasing decisions easier.