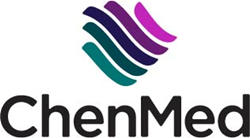 Our report helps readers feel the LOVE we have for each other and our patients.
MIAMI (PRWEB) January 28, 2021
ChenMed, a leading senior-focused primary care practice operating more than 75 medical centers in 10 states, today announced publication of "A Year Measured in Love", its 2020 Impact Report.
"Transforming healthcare is one of society's most pressing social issues and it is at the core of what we do," says Christopher Chen, M.D., ChenMed CEO. "So, our Impact Report celebrates best-in-class primary care, along with the extra efforts our company and employees make to help communities better address both economic and social conditions."
The proven ChenMed approach to high-touch primary care available at all Chen, Dedicated, and JenCare Senior Medical Centers is highly personalized and focused on delivering VIP service; detecting and managing high-risk diseases; and reducing hospital sick days.
"Our physician-led teams understand how social determinants of health are mostly responsible for health inequities — the unfair and avoidable differences in health status seen within and between populations — and we do whatever it takes to help our patients enjoy better health," Dr. Chen adds.
The 2020 ChenMed Impact Report shows why Fortune Magazine named the hyper-growth medical practice as a 2020 "Change the World" company. The multi-media document spotlights mission-critical patient care improvements, along with nimble pivots to protect at-risk populations during the coronavirus pandemic. It shows how both dramatic growth and ludicrous safety can be achieved when core values are embraced throughout an organization. Plus, the informative review celebrates community service, helping fuel the work of worthy charitable causes, and strategic investments to empower employees at every level.
"We wanted our Impact Report to look and feel different from a typical publicly traded company's report. We wanted the LOVE for our teams to shine through," explains Stephanie Chen, J.D., ChenMed chief legal officer and chief culture officer. "Our report helps readers feel the LOVE we have for each other and our patients."
Gianni Neil, M.D., ChenMed market chief medical officer, is one of the leaders featured in the "A Year Measured in Love" ChenMed 2020 Impact Report. "Our primary care doctors serve an average of just 400 patients each," Neil notes. "We are able to deliver better quality of care because we're able to invest 10 times more face-to-face time with our patients than a typical primary care doctor can. Plus, as global-risk medical providers, ChenMed doctors are rewarded only when patients enjoy better health outcomes. This alignment on what's most important — every patient's health and well-being — is the secret of our success. It's also why we are so passionate about helping our communities."
About ChenMed
For seniors most in need of care, high-quality health care often is beyond reach. ChenMed brings concierge-style medicine — and better health outcomes — to the neediest populations. ChenMed is a privately owned medical, management, and technology company. A provider of choice for some 20 Medicare Advantage health insurance plans, ChenMed is one of Fortune Magazine's 2020 "Change the World" companies "taking on society's unsolved problems - and boosting their business as a result." ChenMed brands include Chen Senior Medical Center, Dedicated Senior Medical Center, and JenCare Senior Medical Center.