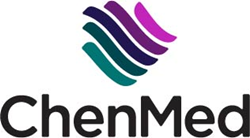 Their leadership is a testament to their dedication to fulfill our mission to deliver better health to our seniors.
MIAMI (PRWEB) November 03, 2020
ChenMed, one of the nation's leading providers of primary care focused on Medicare-eligible seniors, congratulated four of its exemplary employees at a star-studded virtual awards event that provided a unique, energizing and celebratory forum that honored their dedication to the company mission, vision and achieving results.
The evening kicked off with live entertainment and included presentations from the founders and C-suite. "We are thrilled to celebrate some of our most accomplished employees with these awards," said Christopher Chen, M.D., CEO of ChenMed. "Their leadership is a testament to their dedication to fulfill our mission to deliver better health to our seniors."
The winners, nominated by their colleagues and selected by the executive team, exemplify ChenMed's values and outstanding success. Dr. Chen and ChenMed Chief Legal and Culture Officer Stephanie Chen congratulated the four honorees and shared videos of the recipients receiving their awards.
"Amazing accomplishments are just the start for these four honorees," said Stephanie Chen. "They each clearly demonstrate our companywide values of love, accountability and passion in everything they do. Catalina Edwards, Drs. Daniel Guerra and Gianni Neil, plus Dusty Swanson are true assets to the organization and the seniors we serve."
Winners of ChenMed's 2020 Inaugural Awards include:
CEO Initiative – Results and Relationships Award
The winner constantly achieves high results while maintaining outstanding relationships.
Catalina Edwards, Regional Market President, Region 1
Catalina Edwards, regional market president, was honored with the CEO Initiative – Results and Relationships Award for her ability to nurture relationships to meet business objectives and achieve high results. Edwards is recognized as an outstanding leader who coaches and mentors a team in one of the company's top performing markets.
Delivering the Mission Award
This winner consistently delivers the company mission, honors seniors, and delivers better health while relentlessly living out company values of love, accountability and passion.
Dr. Gianni Neil, Market Chief Medical Officer, Broward
Gianni Neil, M.D., market chief medical officer, was recognized with the Delivering the Mission Award, celebrating her relentless work ethic that's focused on providing the best care to patients by making herself available and accessible to them at all times. Dr. Neil also is honored for inspiring her colleagues to do better for patients while investing in their professional and personal growth.
Dr. James Chen Founder Award
This winner displays immense understanding of the business, brings forth insights, new ideas and improvements and coaches others.
Dr. Daniel Guerra, Medical Director, Medical Informatics
Daniel Guerra, M.D., medical director of medical informatics, is the first recipient of the Dr. James Chen Founder Award, honored for his commitment to enhancing processes and technology and helping primary care physicians improve their performance. Dr. Guerra is also known for showing positivity through challenges and listening intently to others to deliver outstanding results for patients and their families.
Mary Chen Founder Award
The winner shows unmatched can-do spirit and overcomes obstacles to help deliver the company's core model.
Dusty Swanson, General Manager, Orlando
Dusty Swanson, general manager, is honored with the first Mary Chen Founder Award, applauding a can-do spirit he uses to overcome obstacles. Mr. Swanson is credited with turning around markets and building strong foundations for success.
About ChenMed
For seniors most in need of care, high-quality health care often is beyond reach. ChenMed brings concierge-style medicine — and better health outcomes — to the neediest populations. ChenMed is a privately owned medical, management and technology company that currently operates more than 75 primary care medical practices for diverse populations of seniors in 10 states. A provider of choice for some 20 Medicare Advantage health insurance plans, ChenMed is one of Fortune Magazine's 2020 "Change the World" companies "taking on society's unsolved problems - and boosting their business as a result." ChenMed brands include Chen Senior Medical Center, Dedicated Senior Medical Center, and JenCare Senior Medical Center.