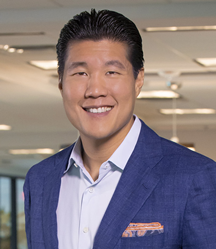 We really practice medicine differently, and the results are outstanding.
MIAMI (PRWEB) January 09, 2020
ChenMed, a nationally recognized physician-led primary care provider serving seniors in eight states, has selected Medallia Experience Cloud to help its primary care physicians keep nurturing outstanding relationships with members. The hyper-growth medical practice which has long captured patient feedback, collected 3,934 patient experience feedback insights for the quarter ending Dec. 31, 2019. Drawn from all Chen, Dedicated and JenCare Senior Medical Centers in Medallia those patient feedback insights show a robust ChenMed Net Promoter Score (NPS) of 82.4.
"As a physician-lead, mission-driven company, ChenMed is relentless in its pursuit of better health outcomes and the best patient experience for the seniors we serve," says Christopher Chen, M.D., ChenMed CEO. "Happily, the Net Promoter results Medallia already has captured show a ChenMed NPS value that is substantively higher than the best-in-industry NPS benchmarks reported in April 2019 for iconic customer brands including Costco Wholesale Corporation (74); USAA (73); Ritz Carlton Hotel (68); and Turbo Tax (54)."
Noting how NPS can vary by industry, region, or characteristics of your customers like age, income level, or time with your company, Dr. Chen adds, "Our doctors stay focused on earning trust every day by delivering truly personalized primary care. They give their patients their cell phone numbers, and they encourage walk-in appointments. We really practice medicine differently, and the results are outstanding."
To help maintain its corporate culture that prizes continual improvement, ChenMed is leveraging Medallia to keep capturing the timely insights vital to staying as patient centric as possible. Being truly patient centric is a quality largely lacking in the healthcare industry, where the best-in-industry health insurance provider, according to the April 2019 report, is Kaiser-Permanente, with an NPS of 35.
About ChenMed
For seniors most in need of care, high-quality health care often is beyond reach. ChenMed brings concierge-style medicine — and better health outcomes — to the neediest populations. ChenMed is a privately owned medical, management and technology company that this summer will be operating nearly 80 primary care medical practices for diverse populations of seniors. A provider of choice for some 20 Medicare Advantage health insurance plans, ChenMed brands include Chen Senior Medical Center, Dedicated Senior Medical Center, and JenCare Senior Medical Center.
Results of ChenMed's high-touch approach to primary care are impressive, as illustrated in the Modern Healthcare cover story (Oct. 20, 2018), which reports, "Indeed, ChenMed's approach has resulted in 50 percent fewer hospital admissions compared with a standard primary-care practice, 28 percent lower per-member costs and significantly higher use of evidence-based medications."
Inspired by ChenMed Chairman and Founder James Chen, M.D., Ph.D., the company has been serving low-to-moderate-income seniors with multiple complex chronic conditions for over 30 years. The company's passion for community service was recently underscored when ChenMed recently invested more than $500,000 on one day to underwrite more than 9,000 employee hours of volunteer work completed for outstanding community organizations. Learn more about the high-growth company by visiting http://www.ChenMed.com.
About Medallia
Medallia is the pioneer and market leader in Experience Management. Medallia's award-winning SaaS platform, the Medallia Experience Cloud, leads the market in the understanding and management of experience for customers, employees and citizens. Medallia captures experience signals created on daily journeys in person, digital and IoT interactions and applies proprietary AI technology to reveal personalized and predictive insights that can drive action with tremendous business results. Using Medallia Experience Cloud, customers can reduce churn, turn detractors into promoters and buyers, and create in-the-moment cross-sell and up-sell opportunities, providing clear and potent returns on investment. http://www.medallia.com