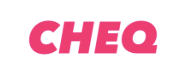 Brand safety could be achieved without brands compromising on quality or publishers compromising on scale. I am very fortunate to be a member of a team that will help play a crucial role in rebuilding trust in the digital space
NEW YORK (PRWEB) December 20, 2018
Military-grade cybersecurity company CHEQ today announced the hiring of Joshua Grant as Chief Client Officer, a new position, effective immediately.
Grant served as Head of Programmatic for Dentsu in Japan and was charged with vetting third-party verification partners for key client P&G.
In his new role, he will oversee CHEQ's rapidly growing client base and ensure the company's solutions continue to serve their custom needs and specifications. He'll be based in New York and reports directly to CEO Guy Tytunovich.
"Advertisers, agencies and publishers alike are starting to lose trust in the advertisement ecosystem due to lack of transparency and efficiency in mitigating ad fraud and ensuring brand safety," Grant said. "Through my experience in prominent digital agencies, I've realized exactly how differentiated and disruptive CHEQ's solution is, and what new-level of tech it brings to the table. Brand safety could be achieved without brands compromising on quality or publishers compromising on scale. I am very fortunate to be a member of a team that will help play a crucial role in rebuilding trust in the digital space."
At Dentsu, Grant helped develop and implement innovative digital strategy within the Japanese market while focusing on driving innovation around data acquisition and utilization. During his time at the Dentsu Group, he was responsible for overseeing the media planning for key brands including P&G, Kellogg's, SoFi and Uniqlo.
"CHEQ continues to lead the ad-verification industry towards a fully autonomous, AI-driven future" says Guy Tytunovich, CEO of CHEQ. "As we continue to expand globally and build partnerships with leading advertisers, agencies and publishers, Joshua's extensive experience and forward-thinking approach will prove invaluable."
Grant is the second senior hire this month for CHEQ. Cybersecurity expert Eyal Balicer has also joined the company as Global Chief Operations Officer from Glilot Capital Partners. Prior to Glilot, Balicer served as Head of Research and Analysis at the Israeli National Cyber Bureau.
About CHEQ
CHEQ is a global cybersecurity company and a pioneer of Autonomous Brand Safety, protecting the digital ad spend for the world's leading brands. With offices in Tokyo, New York and Tel Aviv, CHEQ is transforming ad verification by introducing military-grade AI to tackle brand safety, ad-fraud and viewability preemptively and in real-time. Backed by Battery Ventures, the company's mission is to help sustain the digital ecosystem by protecting advertisers from the risks of online advertising and helping them regain confidence in the space
For more information, please visit http://www.cheq.ai