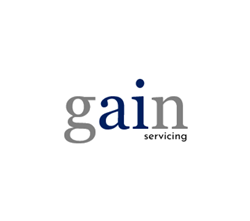 ATLANTA (PRWEB) June 22, 2020
Today, Cherokee Legal Holdings ("Cherokee"), a full-service direct legal and medical services company, providing financial assistance for plaintiffs, payment for medical care and the servicing of third-party, torte action receivables for medical providers, announced the launch of gain servicing, https://www.gainservicing.com, a wholly owned subsidiary of Cherokee.
Cherokee, a founding member of Americans for Patient Access (APA) advocating for patient care regardless of health insurance coverage, was founded in 2010 and is one of the fastest growing funding companies in the U.S. In 2019, Cherokee piloted an artificial intelligence initiative to increase patient data analysis and accelerate the financial returns produced for healthcare practices. Gain servicing now offers these services to healthcare providers directly.
Gain servicing provides the management of certain third-party liability claims including Letters of Protection (LOPs) and the management of third-party liens on behalf of healthcare practices, which enables doctors to focus less on their accounts receivables and more on treating patients, regardless of those patients' medical coverage.
"Doctors are passionate about patients having access to proper treatment, whether they have health insurance or not. As a result, many practices treat uninsured and underinsured personal injury patients on an LOP. This is a 'win' for these patients who get needed medical treatment they may not otherwise receive. Meanwhile, treating patients on LOPs is financially hard on doctors. Many have to wait months and even years in the hopes they will get paid when the patient's case settles. For these very situations, we have created gain servicing to manage these cases from inception to repayment," said Cherokee CEO, Reid Zeising. "Amidst the COVID-19 outbreak, this service has proven especially critical to many practices that have seen elective procedures slow and may already be stretched thin financially."
Gain servicing offers a package of technology, people and processes that have proven to deliver higher reimbursements at a lower cost without impacting patient referrals. Gain servicing's proprietary platform uses machine learning to analyze case information, track LOPs and predict settlement values, thus granting access to needed medical treatment for plaintiffs in tens of thousands of underlying lawsuits. The comparative data simultaneously fuels the artificial intelligence (AI) engine that the gain servicing team then uses to optimize the repayment of rates for LOP cases.
About gain servicing
Gain servicing specializes in the servicing and financing of personal injury patient receivables. Gain servicing experts handle day-to-day, transactional accounts receivables functions on behalf of medical practices while office staff and providers focus on delivering exceptional care and services to patients.
Gain servicing's technology platform is powered by artificial intelligence and is built to track, manage and optimize returns from Letter of Protection (LOP) account balances. Gain servicing's financial solutions can provide immediate cash flow and the highest returns on a healthcare practice's assets. Gain servicing's solutions are proven to provide higher returns – at lower costs – than if a practice were to manage this service in-house or through other LOP financing options.
To learn more, go to http://www.gainservicing.com.