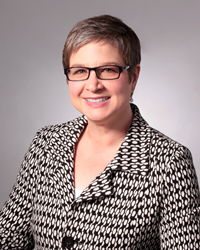 RICHMOND, Va. (PRWEB) January 14, 2019
Cherry Bekaert LLP ("the Firm"), one of the largest CPA and consulting firms in the country, is pleased to announce its expansion in the Austin market with the acquisition of Flieller, Kruger & Skelton ("FKS"). FKS is one of the leading local accounting firms in Austin, and this deal expands Cherry Bekaert's critical mass in the Metro Austin market.
Cherry Bekaert entered the Austin market in early 2018 with the acquisition of Powell, Ebert & Smolik ("PES"), one of the largest local CPA firms that served Austin and Central Texas. The additional acquisition of FKS adds six Partners and more than 40 associates to Cherry Bekaert's Austin presence. The Firm's combined Austin practice will now be among the largest catering to the Austin market with eight Partners and more than 65 associates providing a full suite of assurance, tax and advisory services.
Cherry Bekaert has expertise in the core industry sectors of technology, life and health sciences, advanced manufacturing, distribution, real estate and private equity, all of which are key economic drivers in the Austin community. Austin's thriving market provides an attractive footprint for Cherry Bekaert's service offerings in the areas of innovation, cybersecurity, transaction advisory, valuation, specialty tax, litigation support, risk advisory and benefits consulting.
"Austin is a key growth market for us given the area's robust economy and innovative business climate," commented Michelle L. Thompson, Firm Managing Partner of Cherry Bekaert. "FKS has a well-established reputation for quality work and holds similar shared values to Cherry Bekaert in relation to how they treat clients and associates. These and other factors make FKS an ideal expansion partner for us in Austin."
FKS was founded in 1994 and grew to be one of the premier local accounting firms, known for its strong ties to the Austin community and white glove client service for a prestigious client base of Austin families, high-net-worth individuals and businesses.
"Joining forces with Cherry Bekaert provides long-term succession and growth opportunities for both our clients and our associates," noted James Flieller, former co-founder of FKS and new Partner at Cherry Bekaert. "Future generations of Austin families and businesses will now have access to the resources of one of the 25 largest CPA and consulting firms in the U.S., with the same local relationships and high service quality they've enjoyed in the past."
Cherry Bekaert welcomes James Flieller, Wesley Kruger, Greg Skelton, Chad Wiley, Paula Wendling and Jackie Connor as Partners. The professional staff of FKS will continue to operate at their 221 West Sixth Street location in downtown Austin for the near future. Cherry Bekaert plans to relocate other Partners and staff to Austin with the goal to house the Firm's expanded local resources in one prominent office location.
Danny Powell and Jim Smolik, former founding partners of PES and current Partners at Cherry Bekaert, along with new Cherry Bekaert Partner, James Flieller, jointly commented, "We are excited about this investment in our local market as it clearly demonstrates a dedication to the Austin community. Our Partner group has 200+ years of experience living, working and serving in Austin. We are pleased to be growing and thriving with this great city."
About Cherry Bekaert LLP
As a nationally recognized, growth-oriented firm, Cherry Bekaert has the resources to take your business as far as you want to go. The Firm's industry specialists already know your marketplace, so they can help you make the most of emerging opportunities while minimizing compliance headaches. With our down-to-earth style and wealth of practical advice, you will find Cherry Bekaert an indispensable part of your team.
Ranked among the largest accounting firms in the country, Cherry Bekaert offers specialized solutions that help advance our clients' business goals. For 70 years, global corporations, private businesses, government entities, nonprofits, emerging firms, start-ups and successful individuals have relied on Cherry Bekaert to guide them forward as their growth advisor.
Cherry Bekaert LLP is an independent member of Baker Tilly International. Baker Tilly International is the world's 8th largest accountancy and business advisory network by combined fee income of its independent members. Baker Tilly International member firms specialize in providing accountancy and business advisory services to entrepreneurial, growing businesses and mid-market listed corporates worldwide. | cbh.com