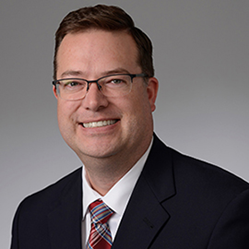 RICHMOND, Va. (PRWEB) November 27, 2019
Nationally acclaimed public accounting and consulting firm, Cherry Bekaert ("the Firm"), is pleased to announce that Ross Burden, CPA, has joined the Firm as an Assurance Partner in its Nashville office.
Ross will focus his practice on providing financial statement audit, financial reporting and advisory services to growing, middle-market clients. "We're excited about Ross' arrival to our Firm, as his skillset will expand our assurance offerings to better serve our clients in the Nashville area," says Dawn Patrick, Managing Partner of the Nashville Practice.
With extensive experience with SEC reporting and compliance, and IPO readiness, Ross provides guidance to clients on a variety of transactions, including debt and private equity financing, initial public offerings, and mergers and acquisitions. He primarily focuses on serving the health and life sciences, consumer markets, industrial, and technology sectors.
Ross' background includes working with development stage/start-up enterprises; private equity-backed companies; and both privately-held and publicly-traded corporations. Prior to joining Cherry Bekaert, Ross was an audit senior manager at a Big Four accounting firm and previously worked for a large regional CPA firm.
About Cherry Bekaert
Ranked among the largest audit, tax and advisory firms in the U.S., Cherry Bekaert LLP offers specialized solutions in the areas of cybersecurity, specialty tax, transaction advisory, risk advisory, technology consulting, benefits consulting, litigation support, valuation and wealth management. With clients in all 50 states and internationally, we have specialists in the sectors of technology, health and life sciences, industrial manufacturing, private equity, real estate and construction, and government contracting. We exercise a deliberate curiosity to know our clients' industries and work collaboratively as one team to guide them forward.
Cherry Bekaert LLP is a founding, independent member of Baker Tilly International, a top-ten global accountancy and business advisory network. Visit us at cbh.com.