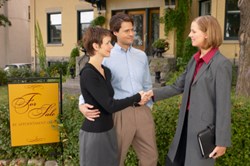 Recent commercial developments coupled with the upward momentum of the Chesterfield market in late 2013 have undoubtedly made this one of the most attractive suburbs throughout the west St. Louis area.
Chesterfield, MO (PRWEB) December 02, 2013
Prudential Alliance, REALTORS® reports that the buzz around Chesterfield real estate has been reinvigorated this fall as home values have once again started heading back in an upward direction after the national and local market cooled off in July and August.
This news comes in light of recent analytics numbers that saw Chesterfield median home values grow by $20,000 in October as reports of commercial and residential activity continue to shine a spotlight on this affluent suburb west of St. Louis. And if national trends are any indicator, this could be a solid segue into what looks to be another promising year for Chesterfield home values in 2014.
California-based home data tracker Altos Research saw the 90-day median list price for Chesterfield homes at $509,818 in a November 15 report. While down from record market highs of more than $575,000 in May, this number was a significant improvement over the roughly $486,000 the market hit in late August before plateauing at the end of September.
In other words, the upward momentum of an active October market in the area saw Chesterfield home median list prices improve by about $24,000 from the beginning of that month up through mid-November. And all the while, Chesterfield home inventory levels have remained around 2013 lows, with the 149 local homes for sale down from nearly 250 as recently as June, indicating increased potential for a competitive market.
Click here for the most current Chesterfield home sale listings.
But why are Chesterfield home prices back on the upswing? There is a myriad of reasons, and one certainly cannot discount the success of commercial developments such as the summer openings of the Taubman Prestige Outlets Mall and The Premium Outlets Mall, both in Chesterfield. These new beacons of commerce are only expected to add to the allure of the area, boasting high-end retailers like Coach and Armani. And city officials are already talking about the need for added hotel space to accommodate what will surely be one of St. Louis County's most lively areas during the holiday shopping season.
But more important than countless consumers flocking en masse to Chesterfield and enjoying this new shopping area is the economic impact of these projects, which should fuel the local economy in the long term, providing greater entrepreneurial opportunities and thus greater incentive for investors and home buyers to capitalize on the opportunities in the Chesterfield real estate market.
Furthermore, such investor interest could not be more visible than in the keen pursuit of new construction at the Arbors at Kehrs Mill subdivision, which, while still under vote, could add 58 acres of Chesterfield residential homes to the area.
As Janice Freeman of Prudential Alliance says: "Chesterfield has been seen as an affluent residential area for many years, but recent commercial developments coupled with the upward momentum of the local market in late 2013 have undoubtedly made this one of the most attractive suburbs throughout the west St. Louis area."