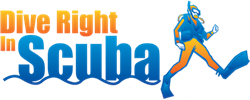 We always have room to take on new learners.
PLAINFIELD, Ill. (PRWEB) May 11, 2021
Swim Advantage offers swimming lessons to water-loving clients ages 6 months and up. Its mission is to encourage people to love and respect the water, make people aware of water safety protocol, and craft confident swimmers.
Dive Right In Scuba Is Truly Unique — Here's How
A subsidiary of Dive Right In Scuba, one of Chicago's leading scuba gear retailers, Swim Advantage only employs experienced swimming instructors with extensive in-house training and active CPR/AED certification. Every instructor receives hands-on training from Dive Right In Scuba's full-time Swim Program Director. Better yet, the company only hires instructors who are personable, easy to get along with, and genuinely passionate about helping swimmers build confidence.
Altogether, Dive Right In Scuba offers four types of Swim Advantage swim lessons:

Parent and Tot
Kids
Adult
Swim Team and Maintenance Swim Lessons
General Swim Lessons
Swim Advantage's general-purpose swim lessons are split into parent and tot, kids, and adult sessions. Lessons are sold in four-lesson packages that include either one 30-minute or one 60-minute lesson per week. Currently, these base-level Swim Advantage swim lessons are offered in either private or semi-private settings.
Competitive Swimmer-Oriented Lessons
Taught by swimming instructors who spent years as part of secondary school, college, USA Swimming, and other organized swim teams, Swim Advantage swimming lessons include higher-level lessons geared toward competitive swim teams. In addition to triathletes, these lessons are also ideal for noncompetitive swimmers who have already completed all other lower-level Swim Advantage swimming lessons. Ultimately, these lessons help participants improve their swimming form, lap time, and high-level fundamentals.
To qualify for these competitive-oriented lessons, swimmers must satisfy one of the following requirements:

Be individually assessed in a trial lesson.
Have successfully completed all six of Swim Advantage's beginner and intermediate swim levels.
Mike Pedersen, the owner of Dive Right In Scuba, commented on this swimming lesson program: "We always have room to take on new learners. We are happy to help our community become novice swimmers, whether they are just starting out or are interested in making an athletic career out of it."
About the Company
Swim Advantage is a subsidiary company of Dive Right In Scuba. In fact, Swim Advantage is located at Dive Right In Scuba in Plainfield, Illinois. Dive Right In Scuba offers a full line of scuba gear and is widely known as one of the greater Chicago area's leading scuba gear retailers.
In addition to the general and competitive swimmer-oriented Swim Advantage swimming lessons that Dive Right In Scuba offers, the Chicagoland-area scuba gear retailer can even integrate most types of scuba gear into custom swimming lessons.
Located in the greater Chicago area? Feel free to stop by Dive Right In Scuba's location in Plainfield — they'd love to give you a tour of their top-notch facility.
Dive Right In Scuba
24222 W. Lockport St.
Plainfield, IL 60544
(815) 267-8400