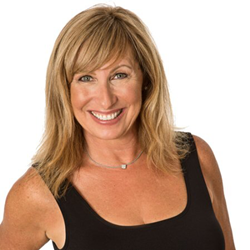 "I'm a true believer that a powerful mindset combined with awareness of our surroundings and basic self-defense knowledge makes a vast impact on how safe you feel," said Debbie Pickus, CEO of Team-Fireball,
CHICAGO (PRWEB) September 12, 2019
While mass violence is surging in the U.S. with recent shootings in El Paso, Dayton and Odessa; the truth is there are frequent workplace incidents that do not involve guns, thankfully, but also prove to be at the very least, uncomfortable and at the worst, violent.
With more than 260 mass shootings in the U.S. so far this year, such attacks have become a very real fact of life and serve as a sober reminder that our safety can't be taken for granted, even in the workplace. Self-defense expert Debbie Pickus, founder and CEO of of Team Fireball, a personal training safety company, has made it her life's work to empower employees to feel safer at work.
Pickus, a former fitness coach who has a black belt in Shotokan karate, started working with women's shelters in the Chicago area seven years ago. She saw how even the threat of violence literally could break up homes and families.
"I met women with children in these shelters who were terrified to go home", said Pickus, who has three grown children.
"Many of these women had been physically abused and some had not been attacked as much as threatened with harm and verbal poundings. Fearful for themselves and their children, they would end up in these shelters. It broke my heart. They mostly did not want their kids to live in this environment."
Unfortunately, it wasn't long before Pickus began reading about issues in the workplace during terminations. She created Team Fireball four years ago to address the increasing rate of violence moving into the workplace.
Pickus visits companies to train employees during two-hour team-building sessions to sharpen their emotional and physical self-defense skills. The result is happier, more productive employees who are more engaged in their work and report greater job satisfaction. She encourages managers to not be alone in a room with an employee that is about to be terminated. Also, choose the office nearest an exit and as far from other employees as physically possible to avoid embarrassment for the terminated employee and discomfort for their co-workers.
"My mission is to make people feel stronger, more confident and gain self-assurance," Pickus said. "I'm a true believer that a powerful mindset combined with awareness of our surroundings and basic self-defense knowledge makes a vast impact on how safe you feel."
Pickus offers these self-defense tips that work anywhere:

Always trust your gut. It's never wrong, Pickus said. If something feels wrong, it probably is.
Be aware of who is around you and what's going on. Get your face out of your phone and walk with confidence.
If you're under attack, fight back. Make noise and cause a commotion.
For more information visit https: http://www.team-fireball.com
About Team Fireball
Founded in 2015 by fitness coach Debbie Pickus, Team Fireball provides customized healthy team building events focused on mindset, motivation and movement. Pickus, a black belt in Shotokan karate, serves clients in a variety of industries including healthcare, major hotel chains, airlines, universities, banks and non-profits. Team Fireball's social conscience mission is to empower domestic violence survivors through fitness and safety training focused on changing the mindset and the belief systems of people who feel trapped by their circumstances. For further information, please visit http://www.team-fireball.com.