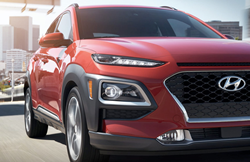 CHICO, Calif. (PRWEB) March 10, 2020
Chico Hyundai, a Hyundai dealership in Chico, is promoting its inventory of used vehicles under $10,000. Drivers in the area are encouraged to check out the deals at Chico Hyundai to find affordable used vehicles.
Potential customers who are interested in viewing used vehicles under $10,000 at Chico Hyundai can do so online, by visiting the dealership's website, chicohyundai.com. On the site, customers can find this specific inventory by hovering over "Pre-Owned" at the top of the site and selecting "Deals under $10,000" from the different pricing options.
In the used cars online inventory, interested customers can use the search filters to find a vehicle that they are looking for. The search filters allow them to narrow down the results by criteria like mileage, make, model, trim level, year and more. They can also click on a vehicle to see more vehicle information. Each vehicle has its own vehicle description page with information about its price, mileage, color, engine and other performance features, along with pictures of the vehicle for customers to view.
Questions and concerns about used vehicles under $10,000 can be directed to a member of the dealership's sales team. The sales department at Chico Hyundai can be called directly at 833-308-0570. They can also be reached in person at the dealership during sales hours. The sales department is open from 8:30 AM to 7:00 PM every weekday, 9:00 Am to 7:00 PM on Saturdays and 10:00 AM to 6:00 PM on Sundays. Chico Hyundai is located at 2562 Cohasset Road.