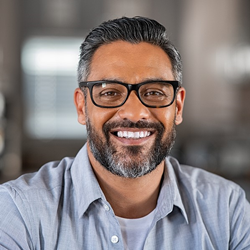 The explosion of data in recent years has highlighted the critical need for data leadership at executive levels.
HOBOKEN, N.J. (PRWEB) November 12, 2020
Messaging Architects, an eMazzanti Technologies Company and data governance consultant, discusses the uncertain role expectations and business vs technology skills balance of modern chief data officers in a new article on the Messaging Architects website.
The informative article first briefly reviews the history of the Chief Data Officer position. The author points out that the lack of role clarity presents challenges that often result in failure. He then asserts that an ideal CDO brings expertise in multiple areas, including business strategy and data technology.
"The explosion of data in recent years has highlighted the critical need for data leadership at executive levels," stated Greg Smith, Vice President of Services Delivery at Messaging Architects.
Below are a few excerpts from the article, "Balancing the Potential and Challenges of the Chief Data Officer."
"In 2002, Capital One appointed Cathryne Clay Doss to the role of Chief Data Officer (CDO). The first to hold that title, Doss covered a wide range of duties relating to the strategic oversight of data. Nearly two decades later, the role of CDO continues to evolve."
Lack of Role Clarity Presents Challenges
"While companies recognize the critical need for data management, the typical CDO lasts less than three years on the job. Unfortunately, organizations lack consensus regarding expectations for the role and struggle to hire the right skills. This lack of clarity can doom a new CDO to failure from the start."
Balancing Business Focus with Technological Expertise
"In the early days, the CDO role emphasized business strategy, with a secondary focus on technology. Business strategy and the ability to manage relationships across departments remain critical. However, as machine learning and artificial intelligence (AI) gain more prominence, chief data officers now require a much greater degree of technological expertise."
"An ideal CDO brings expertise in multiple areas, including both a strong emphasis in business strategy and a clear understanding of data technology. Technology expertise should involve AI and machine learning, in addition to databases, data lakes, analytical tools and so forth."
Resources for Data Leaders
Messaging Architects provides key resources for CDOs as they work to both secure data and build data strategy. Data leaders build a solid information governance strategy with available data management tools and data compliance monitoring. Additionally, they work with security professionals to customize a data security plan tailored to the company's business needs.
Have you read?
Data Valuation: The Key to Unlock Hidden Assets
About Messaging Architects
Messaging Architects specializes in effectively managing and securing an organization's most precious asset, its information. With over 20 years of information management and technology consulting experience, the Messaging Architects team has provided corporations, educational intuitions, health care facilities and nonprofits with methodologies, procedures and technology to keep their data organized, compliant and secure.
About eMazzanti Technologies
eMazzanti's team of trained, certified IT experts rapidly deliver increased revenue growth, data security and productivity for clients ranging from law firms to high-end global retailers, expertly providing advanced retail and payment technology, digital marketing services, cloud and mobile solutions, multi-site implementations, 24×7 outsourced network management, remote monitoring and support.
eMazzanti has made the Inc. 5000 list 9X, is a 4X Microsoft Partner of the Year, the #1 ranked NYC area MSP, NJ Business of the Year and 5X WatchGuard Partner of the Year! Contact: 1-866-362-9926, info@emazzanti.net or http://www.emazzanti.net Twitter: @emazzanti Facebook: Facebook.com/emazzantitechnologies.