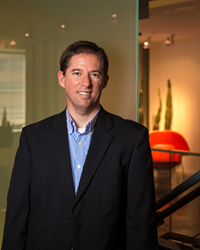 "The Diplomate, Water Resources Engineer credential is a tremendous industry accomplishment. Andy has long proven an invaluable member of our firm's Water Resources team and we are proud to see him honored in his area of expertise." - Andrés A. Salazar, PhD, P.E., D.WRE
HOUSTON (PRWEB) July 25, 2018
Andy Yung, P.E., CFM, was recently named a Diplomate, Water Resources Engineer (D.WRE) of the American Academy of Water Resources Engineers (AAWRE), a subsidiary of the American Society of Civil Engineers (ASCE). In support of AAWRE's mission in 'Elevating level of Standards' – to broaden and deepen the body of knowledge for practicing engineers, AAWRE's certification was developed to improve the practice, elevate the standards and advance the profession of water resources engineers. The D.WRE represents strong professional ethics and a commitment to life-long learning and continuing professional development. Since the start of AAWRE's Diplomate, Water Resources Engineer (D.WRE) program in October 2004, only over 700 water resources engineers worldwide have qualified for the Diplomate, Water Resources Engineer credential.
Joining the industry in 1988, Yung has extensive experience as an engineer, planner, and hydrologist. He has managed a wide range of engineering projects involving hydrology, hydraulics, master drainage studies, channel modification and hydraulic structure designs, watershed impact analyses, detention facility designs, flood forecasting system development, and dam safety analyses. His project locations span from Alaska to California to New York and all over Texas. Based on his in-depth knowledge, Yung has given numerous seminars, technical papers, and presentations on hydrology/hydraulics to colleagues and the general public.
Yung holds a Bachelor of Civil Engineering from Georgia Tech. He is a licensed engineer in Texas, Louisiana, and Georgia as well as a Certified Floodplain Manager. He is a resident of The Woodlands, Texas.
----------------------
About Walter P Moore
Walter P Moore is an international company of engineers, innovators, and creative people who solve some of the world's most complex structural and infrastructure challenges. Providing structural, diagnostics, civil, traffic, parking, transportation, enclosure, and construction engineering services, they design solutions that are cost- and resource-efficient, forward-thinking, and help support and shape communities worldwide. Founded in 1931 and headquartered in Houston, Texas, Walter P Moore's 600+ professionals work across 18 U.S. offices and five international locations.
-------------
Editor's Note: There is no period after the 'P' in Walter P Moore.