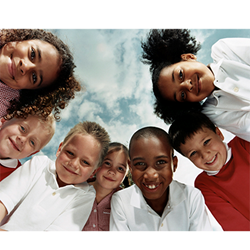 CASA has been working to improve the lives of kids in our community for a generation, and this charity drive will help them continue their mission of watching over abused children
Plano, TX (PRWEB) March 15, 2016
Canales Family Agency is joining the Court Appointed Special Advocates of Collin County in a joint charity drive aimed at ensuring that 100% of abused or neglected children in the Dallas area receive proper representation and care.
Court Appointed Special Services of Collin County works to promote and protect the interests of Texas children who are escaping from abuse or neglect. CASA is dedicated to improving the quality of life for abused children, and to ensuring that they are placed in a safe, permanent, and loving home. Recent research reveals that children receiving CASA representation move through the court system more efficiently, receive more services, do better in school, and have improved peer and adult relationships going forward.
"CASA has been working to improve the lives of kids in our community for a generation, and this charity drive will help them continue their mission of watching over abused children," explains Cesar Canales, founder and manager of Canales Family Agency.
Mobilizing a large network of clients, friends, business owners, and community leaders, Canales and his team are working to publicize the CASA charity event via social media and an email awareness program. As well, Canales Family Agency will feature the CASA charity effort in the new edition of "Our Hometown," the firm's monthly online magazine: http://www.canalesfamilyagency.com/Our-Hometown-Magazine_46.
This charity effort is only the first of many for Canales Family Agency. By joining the "Agents of Change" movement, Canales and his team have committed to assisting at least one new Texas charity or cause every 60 days.
Readers who want to join the Canales Family Agency during the CASA charity event are invited to make a personal contribution to the effort from this page: http://www.canalesfamilyagency.com/Safe-And-Loving-Homes-For-Our-Children_7_community_cause. Readers interested in learning more about other Texas-based charities and causes supported by the Canales team in the future are invited to bookmark the firm's Community Causes list here: http://www.canalesfamilyagency.com/community-cause.
About Canales Family Agency
Cesar Canales, owner and manager of Canales Family Agency, knows many families in and around Plano, Texas. His personal knowledge and understanding of people in the community helps the Canales Agency provide clients an outstanding level of service. The Canales Insurance team looks forward to helping families like yours protect the things that are important - your family, home, car, boat, and more. The goal of the Canales Agency is to be a full service agency recognized for the core values of honesty, integrity and responsibility, and to offer clients a place where they can feel welcome, respected and appreciated. To speak with a knowledgeable representative from the Canales Family Agency, browse to http://www.canalesfamilyagency.com/ or call (972) 535-5166.