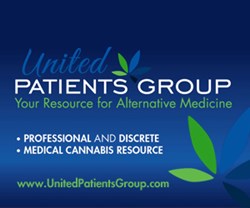 Childhood cancer awareness should not end after one month
San Francisco, CA (PRWEB) September 28, 2013
Childhood Cancer Awareness Month is an important time for people across the nation to acknowledge the tens of thousands of young patients diagnosed each year with some form of cancer. United Patients Group extends this awareness with an ongoing initiative to fight for those trying to survive.
"Childhood cancer awareness should not end after one month," said John Malanca, founder and owner of UnitedPatientsGroup.com. "The battle doesn't end for the children fighting it or for the families struggling to find treatments that work."
Finding treatments that work is a subject that Malanca is all too familiar with – and is the very basis for founding United Patients Group. It's also a subject that has not improved in over 30 years.
According to a press release from the Congressional Childhood Cancer Caucus issued last week, progress in developing the first new pediatric cancer treatments in three decades has finally begun. To put that into perspective, there were 120 new cancer therapies approved between 1948 and 2003. Only 30 have any use in children and there have been no new pediatric treatments introduced since the 1970's.
"We just don't understand how this can be possible with all the money that has been thrown around by the government on other things," said Malanca. "There have been studies outlining the desperate need for new medication for pediatric cancer, and that 'new medication' has been here all along but it's illegal to use."
Cannabis has been shown to reduce pain, increase appetite, fight tumors and provide an overall higher quality of life in patients with cancer – even patients as young as two years of age. The prime example of this is Cash Hyde, the Montana toddler who battled back from crippling brain tumors using the cannabis oil his father put in his feeding tube.
"He had a miraculous recovery when we started using the cannabis oil," said Mike Hyde, Cash's father. "But then all of a sudden we had no access to the medicine he needed. This was the only thing that gave him some semblance of a normal childhood."
Cash passed away after new Montana regulations made it impossible for Mike to 'legally' attain the amount of cannabis oil necessary to battle the cancer.
For a disease that has been called the number one killer of children nationwide, there has been little focus on finding new treatment options and much focus on keeping proven methods out of the hands of those that need them.
United Patients Group plans to keep the spotlight on pediatric cancer for the rest of 2013 and beyond. To help United Patients Group and the Cash Hyde Foundation fight childhood cancer, visit http://www.unitedpatientsgroup.com/foundation-profile/detail/cash-hyde-foundation.
For more information about United Patients Group, visit http://www.UnitedPatientsGroup.com or call (415) 524-8099.
The best way to stay informed about developments is to "like" United Patients Group on Facebook and "follow" Untied Patients Group on Twitter.
About UnitedPatientsGroup.com
UnitedPatientsGroup.com is a discreet, safe, and professional online medical cannabis information resource for prospective and current patients, caregivers, and medicinal cannabis industry professionals.
While most online medical marijuana sites cater to patients already familiar with medical marijuana, the UnitedPatientsGroup.com website is a comprehensive and easy-to-use information source for people of all ages and experience levels, from novice medical cannabis users to experienced industry professionals. The site's News, Resource, and Blog pages introduce new patients to the ins and outs of medical marijuana healthcare, while helping experienced providers stay abreast of the latest developments in THC and CBD therapies.
A complimentary Five Star-rated United Patients Group medical marijuana app is available on the iTunes app store for iPhone 3GS, iPhone 4, iPhone 4S, iPhone 5, iPod touch (3rd generation), iPod touch (4th generation) and any iPad.