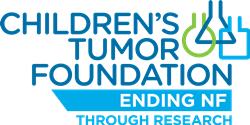 Topical MEK inhibitor NFX-179 Shows Promise in Shrinking Cutaneous Neurofibromas in NF1 Patients
NEW YORK (PRWEB) January 10, 2023
The Children's Tumor Foundation (CTF) entered a new phase in its strategic NF research model by announcing a significant impact investment in a Phase 2b clinical trial at NFlection Therapeutics, a biotechnology company focused on the discovery and development of effective, targeted therapies for rare disorders. The trial involves NFX-179, a topical (on the skin) treatment which has successfully passed a Phase 1/2a (safety and first signs of efficacy) trial. The current Phase 2b study will more rigorously test the drug's safety and effectiveness.
The NFX-179 treatment is for cutaneous neurofibromas (cNF), which are tumors that grow in the skin or right underneath the skin, and result in severe, disfiguring bumps on the skin. The vast majority of NF1 patients have cNF that are responsible for significant negative effects on the quality of life, including pain, itching, and emotional / appearance concerns as a result of bullying or discrimination.
NFX-179 is a topical, metabolically labile, MEK inhibitor, which is the same mechanism used in the drug Koselugo (selumetinib), which has previously received FDA and EMA approval for inoperable plexiform neurofibromas. Koselugo is an oral drug that has systemic impact on the body. CTF was an early-stage funder of both animal and in-human studies that led to the discovery that MEK has the potential to shrink tumors.
This new use of MEK as a 'soft' topical inhibitor designed specifically for cutaneous neurofibromas is to impact locally while minimizing side effects. There is a high unmet need for this treatment. CTF is making a landmark impact investment in these next phase topical studies to help accelerate the development of this promising treatment, which should it prove successful, means more quickly delivering important life-changing treatments to patients.
CTF's investment strategy in NF drug development is a diversified portfolio approach to tackling all forms of NF, from early-stage investments in young investigators to established academic initiatives in the Discovery Fund, to large-scale, open data collaboratives such as Synodos. CTF has operated as a strategic partner to all stakeholders who can help bring effective treatments to the patients. This first-in-its-history impact investment further establishes CTF as a co-investor with pharma/biotech in innovative NF research, expanding opportunities to increase the NF drug development pipeline.
"We're thrilled to be working with NFlection on this incredible opportunity to bring life-changing treatments to NF patients," said Annette Bakker, President of the Children's Tumor Foundation. "CTF is mainly known as a seed funder, willing to take risk, and willing to put a lot of sweat equity to advance the science and the treatments. With our recent investments in science and pharma, we are sending a clear message that if we want to accelerate treatments, NF deserves serious funding. With the tremendous support of the CTF Board of Directors and the CTF Business Advisory Council, we are ready to demonstrate 'skin-in-the-game'. This will hopefully increase confidence for others to invest in NF. NF research provides good return, both as a research investment for pharma and biotech, and most importantly, the ultimate return of better lives for the millions affected who are waiting for our help."
"We're thankful to the Children's Tumor Foundation for this investment in our work," said William Hodder, CEO of NFlection Therapeutics. "We believe – with good reason, based on our previous results – that this treatment has the potential to help so many. We're also grateful for the connectivity CTF brings with this partnership to NF patients, clinics, and experts. It is known from other disease foundations that investments from medical research foundations like CTF may convince other investors that supporting NFlection is the right path forward."
NF is a group of genetic disorders known as neurofibromatosis or schwannomatosis. It affects 1 in 3,000 births of all populations (about 2.5 million worldwide), and can cause deafness, blindness, bone abnormalities, disabling pain, learning disabilities, and cancer.
Over the past decade, CTF has worked to grow the NF field, which in addition to expanding partnerships with academic researchers, public/government researchers and funders, now has a growing number of pharma/biotech companies in the space. In addition to NFlection, they include Alexion/AstraZeneca, Takeda, SpringWorks, Novartis, Vivace, Pfizer, Healx, and NF2 Therapeutics, just to name a few.
Gabriel Groisman, Chairman of CTF's Board of Directors said: "The evolution of NF research has come so far in recent years, thanks in large part to the herculean efforts of the Children's Tumor Foundation. With this investment, we are taking the first step in our new approach to ending NF. The Foundation's Board of Directors and the Business Advisory Council have made the bold decision that it's time to start directly investing in select impact opportunities in the private sector that have the potential of bringing relief to NF patients as quickly as possible. Pharma and biotech can now look to CTF as a true partner, not just for knowledge and access to stakeholders, but also as a strategic investor. We at CTF are all in to find treatments and ultimately a cure for NF."
Thanks to the generous connections of CTF Business Advisory Council (BAC) member Trinna Cuellar, as well as the BAC's chairmen Alex Zisson and Randall Stanicky, CTF is very grateful for the pro bono legal advice from Wilson Sonsini Goodrich & Rosati on this impact investment.
To learn more about NF and CTF, please visit ctf.org.
To learn about partnership and investment opportunities with CTF, please contact info@ctf.org.