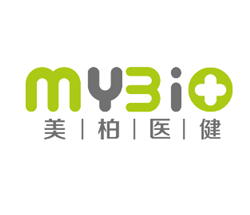 HAMBURG, Germany (PRWEB) November 20, 2019
Hosted by MyBioGate and CUBIO Innovation Center, sponsored by Jiangsu industrial technology institute, China Focus@ Europe Hamburg has taken place on November 10 at Grand Elysée Hamburg in Hamburg, Germany.
The conference brought together 200+ attendees from around the world to learn about China's healthcare and pharmaceutical industry, hear about the latest NMPA regulatory and reimbursement reforms and implications. It provided a valuable networking opportunity for attendees to meet with the decision-makers in the industry through pre-conference partnering.
The forum kicked off in the opening remark of Ms. Xinxin Li, Vice President of Strategic Parterships of MyBioGate. "China has seen vigorous growths in its drug and medical devices industry in recent year, it's pharmaceutical market is now the second-largest in the world. Europe is considered as the most important place of origin for healthcare innovation. Therefore, bridging European innovations and China market become a natural strategy for all kinds of investors," Xinxin addressed.
During the following keynotes and panels, the speakers shared their opinions on wide-ranging topics including regulatory reforms in China, European's healthcare innovations and strategy for a successful cross-border partnership.
Keynote speech: China's Role in Healthcare investment and partnership in Europe, Stephen Sunderland – Partner, L.E.K. Consulting
"For international biopharmas, China's large market size is the most important attraction.
"Partnering is the preferred approach for those not yet in China; those with late-stage or approved products will consider their own entry." Stephen Sunderland, Partner of L.E.K. Consulting, addressed in his keynote speech, "China's life science investors have moved their focus towards earlier stage international life science assets and Europe is the top alternative destination for biotech investment."
Panel 3: European pharmaceutical pricing regulation – opportunities and barriers for new Chinese players entering the market
The organizers of China Focus also invited the innovative projects to participate at the event's featured session: Pitch & Match and MyBioGate Global Healthcare Innovation Competition, generated fruitful results, based on attendees.
MyBioGate Global Healthcare Innovation Competition
China Focus is a series of partnering forums which launched in 2018. "Over the past year, MyBioGate organized forums in Boston, San Francisco, Vienna and Philadelphia. This is our 2nd time in Europe, it is quite different experience for us here than in the U.S. and we are delighted to hear different voices and discussions. Ms. Xinxin Li addressed during the conference, "We believe with united effort, there could be more therapeutics brought to the market, patient community can access better healthcare with lower cost and entrepreneurs developing new drugs can be supported and rewarded financially."
For more information, please visit: https://events.mybiogate.com/europe/
Mybiogate's next event China Focus @San Francisco is slated for January 12 at Grand Hyatt San Francisco, CA, U.S. (https://events.mybiogate.com/sanfrancisco/).
About China Focus
China Focus is bringing together investors, pharma leaders and innovators from China and around the world for an exclusive partnering event designed to inspire, educate and foster cross-border investment and collaboration in leading biopharma innovations. The forum features premier 1-to-1 networking opportunities prior to and during the forum.
For questions and inquiries:
Feier Chen
Marketing Manager
7707 Fannin Street
Ste. 200
Houston, TX 77054
United States
Phone: (832) 497-2220
Email: feier.chen@mybiogate.com
Source: MyBioGate Inc.(https://events.mybiogate.com/)