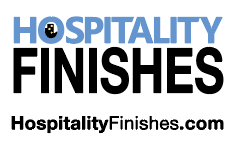 Hotel Owners to Pay Less for Shower Enclosures!
FORT LAUDERDALE, Fla. (PRWEB) April 07, 2020
Purchasing shower doors for hospitality management companies, owner operators, hotel designers, architects, procurement companies, and general contractors nationwide has usually meant paying far in excess of what similar projects would cost internationally. But no more.
In fact, cutting shower doors' production cost, has been one of our main focus for the last few years, according to Hospitality Finishes LLC.
"With the US Tariffs falling like a rock and the US Government announcement that they were about to cut the Chinese tariffs in half, to 10%, many of our customers will be realizing significant savings on their hotel renovations." commented Hospitality Finishes, "A year ago, US Tariffs on Chinese goods were up to 25%, Today these savings can be passed on to our customers nationwide."
"If you purchased $1 million USD in shower doors for your construction project a year ago, and you ordered it today, you would be writing a check for $850,000 USD.", according to Hospitality Finishes LLC, "that's a nice $150,000 USD saving on one single renovation or development project."
The long term trend for the China Tariffs remains downward. A fact which made the cover of many recent editions.
These US Tariff cuts will probably continue until the US Government addresses its Trade and Budget deficits, and resolves its trade war with China after concessions are made.
Until such time, private run businesses such as hotels, multi-family developers, residential and commercial developers, designers, architects, hotel owners and general contractors, should review their procurement needs and where they source shower doors for their projects.
Major factors to consider when ordering shower doors for renovation and new construction projects are whether you are purchasing from a US based manufacturer, the quality of the product, if your payment terms are favorable and how much ordering head time is required.
About Hospitality Finishes LLC.
Hospitality Finishes is your one stop shop for Hotel Finishes, ranging from millwork, to countertops, shower doors & surrounds, providing the best possible products and quality, and always striving to exceed expectations for each and every projects. We specialize in Case Goods & FF&E, Granite, Quartz, Kitchen Cabinets, Vanity Bases, Laminate & Vinyl Flooring, Mosaics and Tiles, Shower enclosures and doors, barn doors and lighting, for hospitality and multi-family projects for hospitality management companies, owner operators, hotel procurement companies, general contractors, and government construction projects nationwide, as well as private developers and hotel chains.
For a quote on your new build and remodeling projects call 1-954-876-1420 or visit http://www.HospitalityFinishes.com
Contact Information:
Sales Department
Hospitality Finishes LLC.
5701 NW 88th Ave, Suite 270
Tamarac, FL 33321
1-954-876-1420
info@hospitalityfinishes.com
[http://www.hospitalityfinishes.com