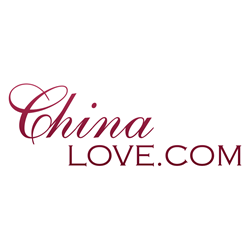 NEW YORK (PRWEB) September 12, 2018
Action-packed dating service ChinaLove, a website and smartphone app dedicated to bringing Asian members together around the world, has launched the ChinaLove Cupid Selfie Challenge to encourage members to use photo swap online and share their experiences in themed selfies during the Mid-Autumn Festival on September 24 and China's National Golden Week from October 1-7. The community challenge offers members an exciting chance to boost their dating profile activity, receive more attention and share precious moments with new matches using photo exchange.
The festive period spanning the Mid-Autumn Festival and China's National Golden Week is one of the most important Chinese celebrations each year, and a good time for singles to meet new friends and make fresh connections. ChinaLove has a large and growing membership and works hard to boost chat, romance and relationships among Asian singles looking to date and celebrate their culture.
The first photo swap opportunity during the ChinaLove Cupid Selfie Challenge is the romantic Mid-Autumn Festival on September 24, which is a harvest festival celebrated in China and Vietnam to mark the 15th day of the 8th month of the lunar calendar. The Mid-Autumn Festival is famous for its devotion to the moon and the consumption of delicious mooncakes. With romance in the air and mooncakes on the table, it presents the perfect excuse to take and exchange photos. China's National Golden Week is another great occasion for members to take selfies, being a seven-day holiday packed with parties, travel, and celebrations starting with China's National Day on October 1.
Sharing selfie photos on ChinaLove is an exciting and instant way to show potential matches exactly what's happening right now and is especially interesting during the holidays. The ChinaLove Cupid Selfie Challenge is set to tap into the party spirit and take advantage of the many opportunities to take fascinating selfies that reveal a member's best side and their engaging personality. Seeing real selfies taken by a member is a thrilling window into their life and a wonderful way to get closer and make dating progress.
The ChinaLove Cupid Selfie challenge is aiming to spread happiness and increase dating activity on ChinaLove, which offers the very latest interactive chat features delivering real-time communication. In addition to the popular photo swap tool, features include in-depth profiles, instant messaging and email all in one place, advanced matches search, and the helpful Let's Mingle message invite service. The ChinaLove smartphone dating app is available for iPhone and Android devices.
With high expectations for member photo swapping activity, the ChinaLove Cupid Selfie Challenge will run from September 23 to October 8.
For more information, visit http://www.chinalove.com
About ChinaLove
ChinaLove.com is a state-of-the-art dating service connecting Chinese singles online. Backed by a social networking investor with over 25 years of knowhow, ChinaLove is an advanced dating platform that delivers features including instant messaging, photo swap, and many other interactive dating tools. The ambitious dating service is aiming to reach all Chinese singles and become the ultimate solution for its members. With a real insight into what people want from dating, ChinaLove offers the most direct and successful approach to meeting Chinese singles. Online dating has now changed and people want to achieve better success in their search for their special someone. ChinaLove's Customer Service Team is on hand 24/7 to assist with any enquiries.
Media Contact:
Company Name: ChinaLove
Contact: ChinaLove PR
Email: pr@chinalove.com
Phone: +1 (212) 609-0533
Country: United States
Website: http://www.chinalove.com