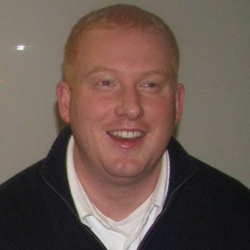 To run a successful practice, complex processes need to be repeated for each patient treatment and billing lifecycles
Clearwater, Florida (PRWEB) July 17, 2015
As long as practice owners don't realize they have a problem, they don't feel the need to solve it. This new webinar educates providers about how can they measure and rate the efficacy of their process or staff and how can they use checklist technology to establish repeatable, scalable, and effective processes. Learn about it here.
According to Jason Barnes, COO for Genesis Chiropractic Software, running a practice is not just about treating patients. "To run a successful practice, complex processes need to be repeated for each patient treatment and billing lifecycles," says Barnes. "For every process in the office that requires a repeat group of tasks to be completed, e.g., patient intake, open a task checklist that assigns the work to the appropriate personnel with the correct tasks, priorities, and ability to measure completion. These checklists are created one time and can be opened multiple ways."
Learn about Genesis Chiropractic Software checklist technology [here.
About Genesis Chiropractic Software and Billing Precision, LLC
Genesis Chiropractic Software by Billing Precision was designed by chiropractic business owners with both patient experience and practice profitability in mind. Genesis chiropractic software provides a complete chiropractic practice management system that supports every role in a busy chiropractic practice, from the owner and practitioners to the front desk and back office. It automates the vast majority of standard tasks, including patient relationship management, revenue cycle management, compliance and office management. Its exclusive workflow functionality continuously improves productivity, control and predictability, fostering teamwork and time savings, which leads to greater profitability and practice growth. Visit http://www.genesischiropracticsoftware.com for more information.