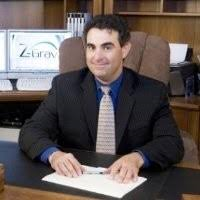 RICHARDSON, Texas (PRWEB) June 24, 2019
Optimum Wellness Solutions in Richardson, TX is proud to announce its seventh birthday! Since its founding, Optimum Wellness Solutions has followed a single mission: to provide a holistic healing experience that allows all people to live more fulfilling lives.
The company specializes in unique healing experiences that blend traditional philosophies with the latest state of the art health techniques, alleviating health problems without invasive surgery or harsh drugs. Its stated mission is to get the sick well and keep the well from getting sick.
Services
Services offered at Optimum Wellness Solutions include, but are not limited to:

Chiropractic care
Lifestyle and wellness solutions
Spinal decompression
Allergy treatment
Lymphatic and traditional massage
Stem cell therapy
Each patient is unique, so every treatment plan is carefully crafted and personalized to meet that patient's needs and treatment goals. Optimum Wellness Solutions follows a holistic approach that focuses on the whole person rather than a collection of symptoms and is designed to maximize health and well-being instead of just treating a single diagnosis.
About Optimum Wellness Solutions
To learn more or schedule an appointment, call 972-671-2225, stop by the office at 1980 Nantucket Dr #104, Richardson, TX 75080, or visit the new website at https://optimumwellnesssolutions.com/.