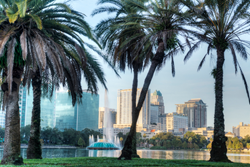 When reclaiming unclaimed property in Florida, it is important to work with someone that you can trust.
Jacksonville, FL (PRWEB) February 25, 2015
"Are you a Florida resident that has discovered that you have unclaimed property?" asks Choice Plus, LLC in the opening line of their recently released article. "Now that you are aware of your forgotten or misplaced asset, what do you need to do next to reclaim it?"
One option is to hire a private unclaimed property reclamation company like Choice Plus, LLC. Residents in the state of Florida can gain insight into unclaimed property laws in this most recent article from Choice Plus, LLC.
While Choice Plus, LLC has experience with many state unclaimed property laws, their recent article highlights those laws that are unique to the state of Florida.
To learn more about Choice Plus LLC's services and assistance in unclaimed property claims, go to their website: http://choiceplusllc.com/our-unclaimed-property-reclamation-services-florida/
Choice Plus's article advises claimants of the benefits of professional assistance. Documenting ownership of unclaimed property can be complex, costly, and time consuming. Choice Plus, LLC is a reliable solution to these challenges.
With Choice Plus, LLC's contingency fee assurance, unclaimed property owners can rest assured that they are fully protected in their effort to reclaim their property. If the property is not reclaimed, fees are waived.
"At Choice Plus LLC, we offer you a more convenient alternative to filing a claim on your own. We are your advocate and guide to successfully reclaim your property," they conclude.
About Choice Plus:
Choice Plus is a reclamation agency that provides professional and financial assistance to individuals who are entitled to received unclaimed money or property. They specialize in the administrative and judicial proceedings that are required to secure release of property to the rightful owners. Individuals entitled to these assets can partner with Choice Plus to eliminate the work and uncertainty associated with the process and utilize their professional, experienced, and tenacious assistance. To learn more about their services, visit their website.
Choice Plus
866.446.2086
info(at)cpllc.com
http://www.cpllc.com