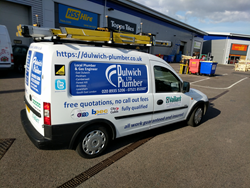 New Boiler installation, emergency plumer
LONDON (PRWEB) December 13, 2018
Do you want to change boiler but do not know which one to choose?
Before comparing the different solutions available, start to follow these tips to help you choose the right option assessing needs and ensuring the best results.

Investigate housing insulation, xc thermal comfort and maximum energy savings in housing.
Calculate the energy consumption
The second aspect to considering the right choice: you must have an accurate knowledge of the energy consumption in heating and domestic hot water (DHW). This is really indispensable to calculate potential savings and to assess the optimal future power of the boiler. This is as a precaution to avoid choosing too powerful boiler in relation to your needs, because it could be a useless fluctuation of your bill.

Perform preliminary energy audits
The third point to consider: request an energy audit (or thermal study) to a qualified professional. He will assess the strengths and weaknesses of housing and give advice on the best choice of the new boiler. It is an investment that will allow you to choose the best option in terms of profitability, with all available information.

Assess needs and the desired thermal comfort
In the end, the choice will depend on the amount of housing and thermal comfort you want. Assessing your needs for hot water and heating depends on the number of people living in the house, employment periods and seasons (winter or summer, weekends etc.) and projects for the coming years (enlargement or alterations for example).

Compare the different solutions available
If for example the house has limited space, the best option would be to opt for a combination boiler for small areas.
Considering all these aspects, it's time to choose between the different types of boilers: gas, fuel, biomass or hybrid. Less known by the general public, boilers and pumps of hybrid heat combine a renewable energy source (heat pump or solar) and a backup boiler of gas or oil that takes over in cold weather conditions. This then allows for increased energy performance.
In terms of boilers, you must also differentiate between the boilers that are standing and those that are wall mounted units. For larger households, it is preferable to have standing boilers and, for smaller spaces, a wall mounted boiler. The selection criteria have much to do with the space available and the desired comfort levels required.
Smaller boilers are easily placed in a kitchen or even a downstairs toilet. Conversely, if comfort prevails over everything and there is available space, then a standing boiler will become the best choice. Ideally, this type of boiler is situated in broad and external spaces such as a utility area or large storage cupboards.
In short, if you have the budget, it is best not to wait for the old boiler to malfunction, but to change to a new one. Buying a boiler from the new generation will not only optimise your energy consumption and savings, but also improve thermal comfort. In addition, all high-end boilers will be equipped with a programming system that will regulate the temperature of the home automatically.
Choosing the right Boiler for you

Boiler sizing – how strong?
A combi boiler usually comes in different sizes: 24kw, 30kw, 33 to 35kw or 40kw. In general, a 24-25kw is suitable for flats and any small 2 to 3 bed houses with a maximum of 10 radiators and one bathroom. A 30kw to 33kw combination boiler would ideally fit a medium 3 bed property with up to 15 radiators and up to 2 bathrooms. A 33kw to 35kw combination boiler and a 40 kw would comfortable serve properties with anything up to 20 radiators and up to 3 bathrooms.
The higher the demand for hot water, the stronger gas boiler will be required. Nevertheless, any type of combi boiler cannot cope with more than 6-8 hot water outlets running at the same time.

The location of your boiler
The simplest and most inexpensive place for a new boiler installation is exactly where the existing one was located. This is because the pipework is already located in the surrounding area. If you're replacing a combi with another combi, then all pipes will still be there.
Yet if you're changing an existing system boiler (incorporating header tank and water cylinder) to a combi, new old and hot water pipes have to be installed.
A combination boiler might be essentially fixed onto any wall, so long as it's close to an external wall. This is so the flue can exit and drain. Other necessary elements of the central heating system are: flow and return pipes, gas pipe, and finally hot/cold water pipework
A boiler pipe must exit into a drain
By law, all boilers need to have a SEDBUK efficiency grade rating of A. Every condensing boiler produces condensation which exits condensate drain of the boiler in form of water through a 21.5mm overflow pipe. This pipe departs into a drain. This can be an external drain. This pipe needs to have a 5% downward slope however.

What boiler brand to choose?
Boilers that are particularly popular are the BOSCH WORCESTER, VAILLANT, IDEAL and BAXI. Any of these boilers are quite decent quality and the average lifespan is approximately 10 to 15 years. The most expensive from these are the Vaillant and the Worcester, but they are covered with up to 10-year manufacturer warranty.
The Ideal Logic is a medium range boiler and will be covered with a generous 5-year manufacturer warranty. If you're not sure, then it is a good idea to pick up some brochures and spend some time doing research. Also seek recommendations from friends, colleagues and family too.

If you know a thing or two about boilers, or you are able to get hold of your old boiler installation manual, then look for the sizing of the gas pipework feeding your boiler.
It ought to be 22mm or 28mm thick; in case of 15mm thickness, then it might be necessary to increase the size to 22mm or even 28mm. Proper gas pipe sizing is essential, because your new boiler can be very dangerous if the gas pipe is too small.

What thermostat are required?
An intelligent room thermostat is required with any new central heating system. The lowest-priced and all-round best option is to have a wireless room stat. Contrary to popular opinion, there is a law stating you should have thermostatic radiator valves.
It is right that a gas engineer should recommend a suitable temperature control to a customer and quote it.

Flushing central heating system.
Your warranty can be invalidated if the new installed boiler gets damaged by debris or sludge residing in your central heating system. To stop this happening, the system has to be power-flushed. It's also necessary to install a central heating magnetic filter which will prevent to build-up sludge inside of your boiler and your central heating system.

Time required for a new boiler installation?
A regular combination boiler to combination boiler swap should take no more than 2 working days A combination boiler to system boiler conversion takes usually 2 to 3 days.

How much does cost a new boiler installation?
This is the question everyone wants to know. A combination to combination boiler straight swap would cost anything between £2000 - £3000 (prices 2019)
Subject to the specific size and type of boiler, a conversion from conventional boiler to combination boiler could cost you anywhere between £3000 and £5000 (prices 2019) This guide can also change dependent on where you live in the country.

Where to find a reputable gas engineer to install my new boiler?
Dulwich Plumber Limited is a local gas heating and plumbing company offering new boiler installation, boiler repair, gas safety certificates, landlords' certificates and emergency plumbing services in South East London. Emergency plumber can visit you typically within 30 minutes when contacting emergency number 02089355206. Dulwich Plumber Limited can be easy find online by googling 'plumbers in East Dulwich, plumbers in Camberwell, Forest Hill Plumbers, Peckham Plumbers or by searching plumbers near me'. Emergency plumbing services are provided from 8:00AM to 12:00AM.
https://dulwich-plumber.co.uk