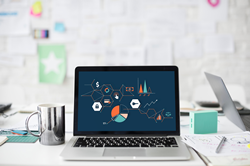 The reward for optimizing a global website for online search can be tremendous and help boost a company's bottom line to unexpected levels.
DENVER (PRWEB) November 20, 2019
CR Global Digital Marketing, an international SEO agency, today announced that its founder would co-present a free 90-minute online class entitled Boost Global Sales with International Search Engine Optimization. The course will be held on Thursday, February 20, 2020, from 10:00 AM – 11:30 AM GMT. Additional information and registration are available by visiting the company's upcoming digital marketing and SEO training courses page.
International SEO Training CourseFrequently recognized as one of the most effective, yet least expensive inbound marketing strategies, multilingual search engine optimization can not be neglected by globally operating businesses. The Internet enables anyone to tap into foreign markets, and many internationally aspiring companies, including a wide variety of eCommerce websites, are now boosting global sales from their international sites.
After attending this complimentary 90-minute online course, participants will have a solid understanding of how to increase global search traffic to a website with results-driven SEO techniques. Class attendees will learn a variety of must-know tactics and strategies, including keyword research, the multilingual keyword transcreation process, on-page SEO best practices, content marketing and content storytelling concepts, off-page SEO tips, and the importance of technical and functional SEO.
Chris Raulf, a recognized international SEO expert and founder of CR Global Digital Marketing, notes: "Any business nowadays, no matter what size, now can sell their products and services to customers around the world." He adds, "The reward for optimizing a global website for online search can be tremendous and help boost a company's bottom line to unexpected levels. Sadly, many companies still lack the knowledge, resources, or time to implement and maintain a successful global SEO strategy."
Neil Sheth, Digital Marketing Strategist and Founder of Bubbl, a full-service digital marketing agency in London, UK, joins Chris in presenting this online class. Neil and Chris share a passion for teaching digital marketing to audiences around the globe. They share proven and tested strategies that have helped many of their customers dominate page number one in the search engines around the world.
The international SEO course also targets language service providers (LSPs) interested in learning how to offer multilingual and international (ISEO) to their website localization customers.
For additional information and to register, please visit https://www.eventbrite.com/e/boost-global-sales-with-international-seo-90-min-free-online-class-tickets-72413828711.
About CR Global Digital Marketing
CR Global Digital Marketing is a full-service online marketing agency with offices in Denver, Colorado, and London, UK. Businesses from around the world work with us to dramatically improve their website's visibility on the Internet and in search engines around the globe.