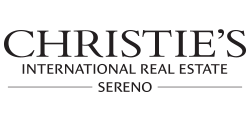 LOS GATOS, Calif. (PRWEB) November 09, 2022
Christie's International Real Estate Sereno announced that its Los Gatos and Willow Glen offices have welcomed two new Vice Presidents of Experience.
The Christie's Sereno Los Gatos office was previously managed by Amy Hoefer, who had been with the organization since it first opened. Jason Noriega, formerly the Vice President of Experience at the Christie's Sereno Willow Glen office, will be stepping into Amy's role.
"I know Jason will be an amazing leader to the agents at the Los Gatos office. Over the past four years, he and I have had the opportunity to work closely together, and I know that he is the perfect person for this role. He cares deeply about people, and his heart for service and supporting agents in every capacity is truly what Jason embodies daily," said Hoefer.
Jason Noriega started his career 24 years ago as an agent in Willow Glen and then focused on serving buyers and sellers in the Los Gatos/Saratoga area.
"Amy and I have worked so closely together over the years. We've collaborated on leadership styles and cross-pollinating successes throughout both offices. I am honored to fill this role, pick up the baton, and carry on the legacy that Amy built within this office," shared Noriega.
Chris Trapani, Co-Founder and Chief Executive Officer of Christie's International Real Estate Sereno, shared his thoughts around the transition. "We are tremendously grateful to Amy for her incredible leadership over the past four years. She took over an amazing office of wonderful people and enhanced the culture even more by leading with her heart and natural instincts as a nurturing leader. Jason and Amy are very much alike in leadership style and I am very much looking forward to watching him inspire and lead Los Gatos moving forward."
With Noriega moving to the Los Gatos office, Kelly Goni will be transitioning into the Vice President of Experience role at the Willow Glen office.
Goni has been a top-producing agent in the region for nearly 20 years and has proven to have valuable leadership skills and a passion for guiding and supporting agents. She previously was an agent with the Walker Goni Team - a top-producing team in the Willow Glen area. Her mother and husband will continue to operate with the team's dedication to client service and passion for serving buyers and sellers.
"I am incredibly honored to transition into this role and I am grateful that I have the opportunity to support the agents at the Willow Glen office. I care deeply about these people and their success and will do everything in my power to support them," shared Goni.
Goni will support agents with transactions, sales and client coaching, technology training, and implementing new tools and resources in her new role. She will continue to build upon the strong cultural foundation that Jason has created during his time leading the outstanding Willow Glen team.
Hoefer and Noriega both expressed excitement about Goni moving into her new role.
"I am eager to be here to support and collaborate with Kelly moving forward. I know she embodies the Christie's Sereno heart and soul, and will bring immense value to the Willow Glen office and agents," said Noriega.
Hoefer shared that she's incredibly happy to see yet another woman in leadership within Christie's Sereno and has complete confidence that Goni will be an exceptional leader to the Willow Glen agents.
"We are also beyond thrilled to welcome Kelly as a new leader within our organization. Throughout her real estate career, Kelly has exhibited tremendous professionalism and natural leadership qualities that will transition well into becoming a dynamic and difference-making leader in Willow Glen and throughout our company. She is aware of the legacy that both Jason and Amy have created within our culture and is looking forward to the experience and challenge of leading us into the future," shared Ryan Iwanaga, Co-Founder and Chief Experience Officer of Christie's International Real Estate Sereno.
About Christie's International Real Estate Sereno
Founded in 2006, Christie's International Real Estate Sereno is the largest locally-owned and operated independent real estate company in Northern California, with 17 offices and nearly 600 agents in Silicon Valley, the SF peninsula, Santa Cruz, the East Bay, Lake Tahoe, and Sierra Foothills, producing over $6.8 Billion in annual sales volume.
Christie's International Real Estate Sereno is ranked among the top five brokerages in the nation for both per-agent productivity and the highest average sales price. The company offers a highly curated support platform and provides agents with concierge services to strengthen client relationships and world-class technology for well-executed transactions. Its agent-driven Sereno 1% For Good Charitable Foundation is changing lives in local communities, and to-date, has generated over $5 million in charitable donations given to 300 local organizations.