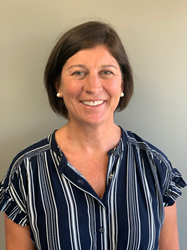 "Our company-owned offices have always performed well," Griswold Home Care CEO Michael Slupecki said. "Christina is inheriting a vibrant team that is flexible and willing to engage with new ideas in an increasingly competitive marketplace."
BLUE BELL, Pa. (PRWEB) September 09, 2020
Christina Sommerfield has joined Griswold Home Care as the Vice President of Company Owned offices.
Sommerfield's addition to Griswold's executive leadership team demonstrates the home care company's commitment to growing its company owned offices, scattered throughout Pennsylvania, Maryland and New Jersey. Another nearly 200 territories are operated by Franchise Directors in 30 states.
Michael Slupecki, Griswold Home Care CEO, likens the company-owned offices to test kitchens where new care and operational methods are innovated and refined. "Our company-owned offices have always performed well," Slupecki said. "Christina is inheriting a vibrant team that is flexible and willing to engage with new ideas in an increasingly competitive marketplace. Many of them knew our founder Jean Griswold personally and remain motivated to excel."
Sommerfield is a Pennsylvania native who earned a BS in Public Health/Health Administration from West Chester University. Most recently she was Vice President of Operations after serving as Executive Director and Senior Client Relations Director at Aveanna Healthcare, the nation's largest provider of pediatric home care.
About Griswold Home Care
With 200 locations in 30 states, Griswold Home Care is one of the country's top home care companies, delivering compassionate care 24/7 to its clients. Its purpose is to give people the help they need to live in the place they love. Through this purpose, Griswold Home Care helps adults maintain quality of life despite advanced age or onset of illness through services including companion care, home services, personal care, and respite care. Founded by the late Jean Griswold in 1982, the company has maintained its founder's profound sense of empathy for older and disabled adults and those living with chronic conditions. For more information, visit http://www.griswoldhomecare.com or call 215.402.0200.