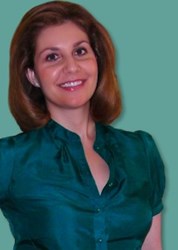 Cincinnati, Ohio (PRWEB) November 12, 2013
Halloween is over, and we're all hurtling headlong into one of the busiest times of year: the holiday season. As the holidays approach, many families are consumed by to-do lists that include family photos, gift giving, holiday treats, decor, cards, and more. This season Freebie Finding Mom is here to help lessen the burden and add a whopping dose of frugal fun to the holidays.
Having flashbacks of last year's family photo fiasco? Concerned about making this year's family photo look Christmas card worthy? Don't be! Freebie Finding Mom shares 25 Christmas family photo ideas. The list includes something for everyone from silly to sweet and everything in between.
Once the Christmas family photo has been settled on, there's plenty of holiday gift giving to be sorted out. If money is tight this Christmas season or the family is a bit craft-crazy, consider incorporating a little DIY into gift giving. Start with these 25 Mason Jar Recipes that make perfect gifts in a jar. With recipes like Butterscotch Chip Cookies, Funfetti M&M Cookies, and Reese's Pieces Chocolate Cookies, these homemade delights are sure to be a fan-favorite. After all, not even the big guy himself can resist homemade treats. Speaking of that, there's even a recipe for Mr. Kringle; check out the yummy recipe for Santa Cookies.
On top of making Santa some scrumptious sweets, be sure to pass on the little ones' Christmas lists. Freebie Finding Mom has compiled several free letter to Santa templates to choose from. These templates can also be used to send the kids a friendly note from Santa himself!
With all of these fun and frugal Christmas ideas, there's less reason to stress during this year's holiday season. Kick back, relax, and save!