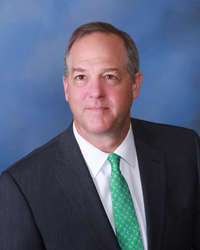 There are many different theories why people commit sex offenses, but no single factor or combination of factors can fully explain why someone offends sexually.
Denver, CO (PRWEB) August 30, 2017
According to the Rape, Abuse & Incest National Network (RAINN), the nation's largest anti-sexual violence organization, every 98 seconds, an American is sexually assaulted. Furthermore, perpetrators of sexual violence often know the victim. But why do they commit these horrific acts?
"There are many different theories why people commit sex offenses, but no single factor or combination of factors can fully explain why someone offends sexually," said criminal defense attorney Christopher T. Braddock. "Researchers have been diligently examining several different theories; however, they have yet to find a clear explanation or cause for sexual offending behavior."
Braddock further dispels the following three myths about sex crimes:
Myth No. 1: Why do people commit sexual offenses? One of the most popular theories studied to explain why people commit sexual offense is cognitive distortions, i.e. the way in which offenders' thoughts affect their behavior. It is well-documented that when individuals commit deviant sexual acts, they often try to diminish their feelings of guilt and shame by making excuses or justifications for their behavior and rationalizing their actions. The question is whether this cognitive distortion can predict whether a person will offend sexually. "However, in spite of substantial research in this area, there is still no clear correlation between cognitive distortion and committing a sexual offense," noted Braddock.
Another popular theory on why people commit sexual offenses is learned behavior. Substantial research has examined the impact of being victimized on future victimizing behavior. "However, early childhood victimization does not automatically lead to sexually aggressive behavior, and again there is no clear correlation between learned behavior and offending sexually," stressed Braddock. "The most that can be taken from the research studies is that there is no single factor or cause of sexual offending."
Myth No. 2: When someone says no and the perpetrator keeps asking until they say yes. "This is a question of coerced consent," said Braddock. "Coercion means putting pressure on someone to act a certain way. Normally, this means threats of force to get what one party wants regardless of how the other person may feel about it."
However, coercion may also be described as "applying pressure to force the coerced party to give in." Added Braddock, "Whether this is a crime will depend upon balancing the type of alleged coercion against the reasonableness of someone changing their mind. People always have the option to change their mind. To determine reasonableness you would need to consider the totality of circumstances. Some factors that may be relevant may be ability to leave, availability of independent transportation, location, etc."
Myth No. 3: If someone becomes physically aroused, orgasms and/or ejaculates when they are assaulted, then it is not really sexual assault. "Sexual assault is about consent, and orgasm during a sexual assault isn't an example of consent; it's an example of a physical response," concluded Braddock. "Orgasms are reflexes, the result of a combination of physical stimulation and arousal. Reflexes originate from the autonomic nervous system -- the same reflex-driven system that underlies heart rate, digestion, and perspiration."
About Christopher T. Braddock, Law Office of Christopher T. Braddock
Christopher T. Braddock is a member in good standing with the National Association of Criminal Defense Lawyers, the Colorado Criminal Defense Bar, Colorado Bar Association and the Denver Bar Association. Braddock protects clients facing a variety of criminal charges in Denver and the surrounding areas, including DUI, drug possession, sexual assault, violent crimes, white collar crimes and juvenile crimes. For more information, please call (303) 675-0100, or visit http://www.braddocklaw.net. The law office is located at 1900 N. Grant Street, Suite 750, Denver, CO 80203.
About the NALA™
The NALA offers small and medium-sized businesses effective ways to reach customers through new media. As a single-agency source, the NALA helps businesses flourish in their local community. The NALA's mission is to promote a business' relevant and newsworthy events and achievements, both online and through traditional media. The information and content in this article are not in conjunction with the views of the NALA. For media inquiries, please call 805.650.6121, ext. 361.