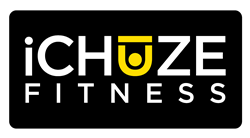 "Whether you want to get your body moving through our yoga, cardio, HIIT or kickboxing classes, center your mind with meditation, or have some fun connecting with the fitness community, iChuze Fitness will cater to all your wellness needs, no matter who you are," said CEO Cory Brightwell
SAN DIEGO (PRWEB) August 25, 2020
Chuze Fitness, a community-oriented gym, self-care advocate and leader in the fitness industry, is excited to announce the launch of its very own digital wellness platform, iChuze Fitness (I Choose Fitness). The new streaming service offers three pillars, Body, Mind and Heart, to deliver a holistic approach to virtual fitness.
As the world becomes more immersed in the digital sphere, iChuze Fitness is pioneering the way for the digital fitness industry. Giving users access to professionally made videos featuring Chuze Fitness instructors, users can now feel welcomed, motivated and taken care of without ever stepping foot inside a fitness club. With iChuze Fitness, users can now take care of their Body, Mind and Heart, all in one place, for just $5.99/ month.
This initiative is part of a larger movement to provide affordable health and wellness accessibility to the greater community. While Chuze Fitness understands the importance of physical and mental well-being, they also recognize the limitations that many members face when trying to get to the gym. That's why they decided to bring their world-class fitness experience straight to users' favorite devices with streaming options available on a wide range of applications including Apple TV, Roku and Amazon Fire TV.
"The downtime due to COVID-19 presented a unique opportunity to dive headfirst into the digital fitness industry," said Billy Grenham, CMO of Chuze Fitness. "After researching the landscape and speaking with our members, we noticed a major gap in the market when it comes to supporting both physical and mental wellness. Knowing this, we built an awesome holistic platform to meet the needs of anybody looking to improve their overall well-being, for a price they can afford. Members can increase their physical stamina during a fun live class, learn how to better manage stress levels in a meditation or unlock charitable donations by completing acts of kindness. We're really excited to share this unique platform with the world and think our fans will love it."
iChuze Fitness will offer a free seven-day trial, and a limited-time opportunity to lock in "Founders Rate" pricing at just $5.99 a month or $59.99 for the whole year. This will include access to all live streaming workouts and video content, including fitness classes, meditation, self-care videos, breathing exercises, community engagement, charitable give-back initiatives and much more. For the month of September, Chuze Fitness is challenging members to participate in their random acts of kindness campaign where they will be donating $1 to Kindness.org for every random act of kindness pledged, up to $500.
"The launch of iChuze Fitness allows us to expand our brand and incredible value proposition to fans all over the world. Right now, people are looking for variety and value from the comfort of home. Whether you want to get your body moving through our yoga, cardio, HIIT or kickboxing classes, center your mind with meditation, or have some fun connecting with the fitness community, iChuze Fitness will cater to all your wellness needs, no matter who you are or where you are located" said CEO Cory Brightwell. "All you need to experience total body wellness is an internet connection and a desire to take care of YOU!"
For more information on the iChuze Fitness platform, please visit ichuzefitness.com.
About Chuze Fitness
Since its inception in 2008, Chuze Fitness has been a leader in the fitness industry through its "less attitude, more fitness" mentality and dedication to over-the-top customer service. With 30 locations across four states, affordable membership fees, unique amenities, as well as cutting edge digital platforms, Chuze Fitness continues to grow and deliver its world class fitness experience to members and non-members, alike. Visit https://chuzefitness.com/ to learn more.