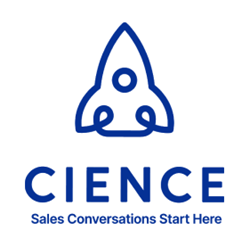 "Our strong leadership team lives and acts on our core values to ensure CIENCE continues to be the employer of choice. We are truly grateful to our amazing, talented, and engaged people." - Michele Crocker, COO at CIENCE
DENVER (PRWEB) December 08, 2021
Based on CIENCE employee feedback on the Trust Index® Survey, CIENCE has been recognized as a Great Place to Work®-Certified company. This achievement validates how the CIENCE employee experiences have created a great workplace culture.
"It is a great honor to be certified as a Great Place to Work by our employees," said Cindy Sanborn, Head of U.S. Human Resources at CIENCE. "It is our privilege to continue to provide a culture that allows our employees to be acknowledged, celebrated, and grow. We appreciate them every day! The leadership team could not be more proud."
The survey revealed that an impressive 97% of employees at CIENCE say it's a great place to work, compared to 59% of employees at a typical U.S.-based company.
This recognition was based entirely on what the employees said about their workplace experiences and how consistently they encounter a high-trust work environment. CIENCE received top marks in areas of leadership, innovation, and engagement, aligned with its core values that have built trust with its employees.
"We are delighted CIENCE is recognized as a great place to work. Our people are the heart of our workplace," said Michele Crocker, Chief Operating Officer at CIENCE. "We are committed to their ongoing development and our team members are empowered to own their growth. Our strong leadership team lives and acts on our core values to ensure CIENCE continues to be the employer of choice. We are truly grateful to our amazing, talented, and engaged people."
The survey was measured by a sixty core Trust Index that compares CIENCE employees' comments to other responses from the best workplaces in the country. The results came from a detailed understanding of the data behind the employee experience, organizational strengths, and opportunity areas.
CIENCE is always looking to hire great talent and is actively recruiting a variety of exciting roles. To learn more about the open opportunities, please visit the CIENCE Careers page.
About Great Place to Work Certification™
Great Place to Work Certification™ is recognized worldwide by employees and employers alike and is the global benchmark for identifying and recognizing outstanding employee experience. Every year, more than 10,000 companies across 60 countries apply to get Great Place to Work-Certified.
About Great Place to Work®
Great Place to Work® is the global authority on workplace culture. Since 1992, they have surveyed more than 100 million employees worldwide and used those deep insights to define what makes a great workplace: trust.
Their mission is to build a better world by helping organizations become a great place to work for all, sharing the essential values that every organization should follow to thrive in the future. Learn more at http://www.greatplacetowork.com.
About CIENCE
CIENCE offers a unique blend of managed services and software to scale fast-growth sales organizations. Through highly targeted sales research and multichannel orchestrated outbound campaigns, CIENCE delivers consistent results for over 1,800 companies across more than 200 B2B industries.
CIENCE is a global organization, with headquarters in Denver, CO (USA), and offices in San Diego, CA (USA), San Francisco, CA (USA), Lexington, KY (USA), Kyiv, Ukraine (Europe), Manila, Philippines (Asia), and Guadalajara, Mexico (Americas). Connect with us online at cience.com or on LinkedIn, Twitter, or Facebook.