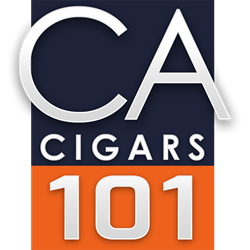 If I can save even one person from getting a rash, then researching and writing this article will have been worth it.
Easton, PA (PRWEB) August 10, 2013
The all-new Cigar Advisor Magazine is an online cigar magazine that brings a fresh, irreverent, and down-to-earth perspective on all things cigars to thousands of smokers. In addition to educational cigar content and behind-the-scenes cigar industry articles from some of the business's top names, Cigar Advisor delivers an array of content about a variety of topics of interest to people who enjoy the cigar lifestyle. The magazine also features cigar reviews and ratings submitted by real smokers. Cigar Advisor has just published "The Untouchables," a new supplemental article to their Lifestyle section.
Written as a basic overview of these three nefarious plants and the uncomfortable, itchy rashes they produce, Executive Editor Hayward "Lou" Tenney hopes to make summers across the United States more comfortable with the information he provides in "The Untouchables: Poison Ivy, Oak, and Sumac."
"I'm extremely allergic to Poison Ivy," Tenney said, "so when I caught a really bad case of it, I did what any writer would do – I began researching. It turns out that Poison Oak and Poison Sumac are different plants than Ivy, but they all contain exactly the same irritant: urushiol."
The word comes from a Japanese word meaning "lacquer," and describes the oily organic allergen common to all three plants. Mind-bogglingly, it is estimated that one quarter ounce of pure urushiol would be enough to give a rash to every person in the world!
The article offers a basic description of each plant, including their appearance and domain, and offers some practical advice for treating urushiol-induced contact dermatitis, the rash that develops after contact with these plants.
"If I can save even one person from getting a rash, then researching and writing this article will have been worth it," Tenney laughs.
About Cigar Advisor Magazine
Cigar Advisor magazine is a digital publication created for real cigar enthusiasts who love tobacco and live the lifestyle. Cigar smokers are passionate about almost everything they do - whether it's the drinks they savor, the food they devour, the cars and motorcycles they dream of, the sports they're fanatical about or the women they love, Cigar Advisor shares those passions with a razor-sharp edge, soaking up each day and experience as if it were our last. Find that passion and more on display at CigarAdvisor.com.