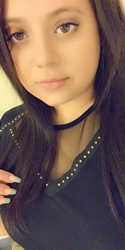 Diana has done an amazing job of building awareness for her clients, and her own personal brand
LOS ANGELES (PRWEB) August 29, 2019
Cinq Music Group, the technology driven record label, distribution and rights management company, has tapped Diana Schweinbeck as Director of Marketing for their US operation. The announcement was made by Cinq Music President/co-founder Barry Daffurn. Schweinbeck is probably best known for her management and promotional events in the Atlanta hip-hop and R&B genres.
"Diana has done an amazing job of building awareness for her clients, and her own personal brand," says Daffurn. "Her monthly mixer in Atlanta is the place to be for networking and finding Atlanta's upcoming talent. She has a wide range of experience in the industry, and will make a great addition for us and our artists."
"I'm excited about creating new opportunities and executing strategies for all Cinq clients as well as for Cinq itself," adds Schweinbeck. "The company is the best of both worlds, a record label with a distribution background. We're highly data driven, and also engage an exceptionally powerful marketing team to take each project to a whole new level."
Although the role will support all genres, Schweinbeck will first focus on supporting the Urban division. "We have a great A&R team helping to grow the roster," adds Schweinbeck.
Schweinbeck had first heard of Cinq Music while doing research for her client Sy Ari da Kid, who recently released his 'After The Heartbreak' album through Cinq Music. "He explained to me what they did and how they worked. I was immediately impressed by their business model."
Schweinbeck got her first taste of the music industry working with outside clients, doing publicity, branding and exposure work. After graduating from Georgia Sate with a BA in Business Management, she founded Schweinbeck, LLC, and has since worked with artists such as Rich da Kid, OG Maco, Sy Ari Da Kid, Damar Jackson among many others. "I built a brand using my last name," says Schweinbeck. "From managing artists to throwing monthly industry events, I've built many strong relationships within the music industry by providing results for my clients."
About Cinq:
Cinq Music is a technology driven record label, distribution, and rights management company. Cinq's repertoire has won Grammy awards, dozens of Gold and Platinum RIAA certifications, numerous number chart positions on a variety of Billboard charts, and was nominated for Latin Rhythm Label of The Year at the 2016 Latin Billboards. http://www.cinqmusic.com