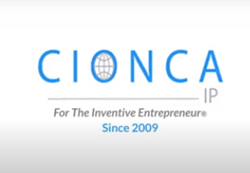 ORANGE, Calif. (PRWEB) February 16, 2023
CIONCA IP, an intellectual property and trademark law firm in Orange County is pleased to announce that they will be sponsoring and making monthly donations to two charities. The first charity helps the Tunnel to Towers Foundation, and the second is St. Jude Children's Research Hospital.
Every year, the attorney and team at CIONCA IP donates to various nonprofit organizations who are making a positive impact in local, regional, and nationwide communities. Especially during tough economic times, are challenging times for nonprofits, as products, services and labor costs continue to rise. To be able to advance their missions, support from the business sector, is crucial to be able to serve those in need.
This year, CIONCA IP chose to donate to St. Jude Children's Research Hospital and another charity, the Tunnel to Towers Foundation, that helps those affected by war or first-responder type of public service. These charities are dedicated to assisting children with health challenges and to helping people to rebuild their lives free from mortgages, respectively.
The CIONCA IP team is dedicated to giving their energy, time, and skills to helping those in need in the communities where they live, work, and play. Corporate social responsibility is woven in the firm's DNA and has been a key priority for CIONCA IP for many years. According to Marin Cionca, the founder of CIONCA IP, "It is a privilege for our team at CIONCA IP to show our appreciation and support for nonprofits who are changing lives for the better for the most unfortunate in our communities."
For over a decade, CIONCA IP has been blessed to create a law firm that has become recognized for not only success for clients, but for its corporate social responsibility. "For so long as our intellectual property and trademark law firm continues winning for our clients and their families, we will continue to donate a portion of our profits to charitable and non-profit organizations here in Orange County and beyond."
About CIONCA IP
CIONCA IP is an Orange County intellectual property law firm founded in 2009 and the firm focuses on intellectual property law, trademarks, patents, IP licensing, and copyrights. The legal experience of the firm's attorney and staff is deep and extensive, enabling them to offer a full range of IP legal service of trademark and patent protection to businesses of all sizes and in diverse industries. CIONCA IP is dedicated to helping clients by delivering cost-efficient, sensitive flat-fee trademark services.
To learn more about CIONCA IP's charitable initiatives, you can reach Marin Cionca at 949-334-3036 or email marin@cioncaip.com. Visit CIONCA IP's official website at https://www.cioncaip.com/ to learn more about the law firm's services.
###